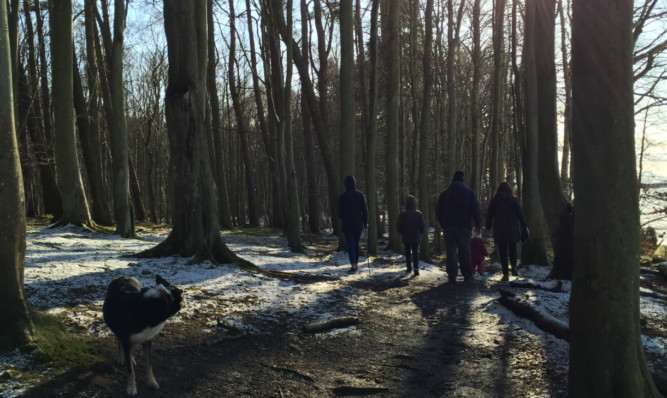 Dog owners in Dundee are being urged to remain vigilant following claims a number of animals fell seriously ill after walking in local woodland.
According to reports, one dog died and three others took ill after being walked in Backmuir Woods, near Muirhead.
A post on the Dundee and Angus Missing Pets Facebook page warned dog walkers to be aware of possible foul play after a number of animals took ill following walks in the area.
The warning has since been shared more than 700 times.
Page manager Linda Quinn told The Courier: "A lady got in touch with me earlier this week and asked us to share that she's been told dogs are becoming ill after walking in the woods.
"Since then there's been a lot of worried people out there."
Meanwhile, one dog walker who asked not to be named said she believes three dogs have become ill in recent days after being walked through the woods.
Another pet, she claims, died after spending time in the woodland.
"I have three wee dogs myself. It's a real worry," she told The Courier.
"Those woods are so popular, you can walk for miles.
"We don't know if there's some sicko putting something down. We don't know what dogs are picking up."
Dog owner, Hillary Boyle Nicholson, revealed she no longer walks her pets in the area after one of her dogs fell ill and died.
She said: "My dog died in October after a walk in these woods. Vets couldn't pin point what had happened.
"Within 48 hours her nervous system went, her front legs couldn't hold weight and she was squealing in pain. She went blind and didn't even know I was there. It was horrible."
Despite the reports, the SSPCA said they were unaware of the issue
Scottish SPCA Chief Superintendent Mike Flynn said: "Any pet owner, who sees any abnormal behaviour in their pet, should seek immediate veterinary assistance."
* For more see Friday's Courier or try our digital edition.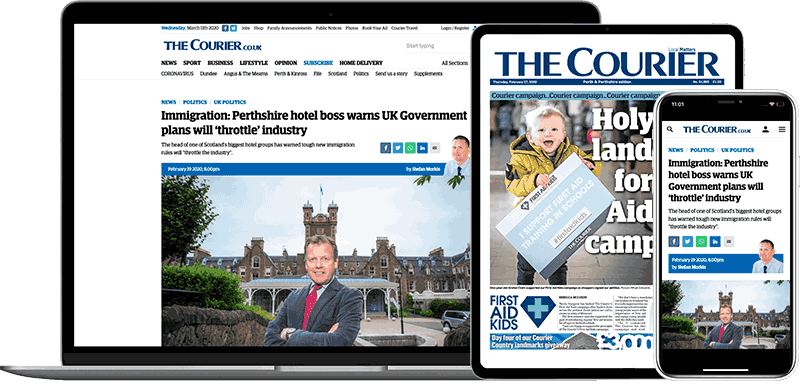 Help support quality local journalism … become a digital subscriber to The Courier
For as little as £5.99 a month you can access all of our content, including Premium articles.
Subscribe