Public sector organisations will take inspiration from Dundee's UNESCO City of Design status to tackle its major social problems.
The "City Values" agreement is a commitment by all public bodies, from the City Council to the police, to use design to grow Dundee's economy and improve the lives of its people.
Stewart Murdoch, Dundee City Council's director of leisure and arts, said: "There are never enough resources to do everything we want to.
"That has always been the case and even more so today.
"The big challenge is what we do with the resources we do have and that is where the design comes in. We want people to really think about design in terms of what is around them."
The signing took place at The Space at Dundee and Angus College and guests were entertained with a dance inspired by the theme of UNESCO.
D&A College principal Grant Ritchie said The Space was a perfect example of how good design can benefit a city as the building was specially created to train dancers but can be adapted for a range of purposes and helps deliver social inclusion by running classes for the community.
Dundee City Council leader Ken Guild said: "Dundee is already benefiting from being a UNESCO City of Design and this agreement will take it even further.
"We need to inspire future generations to develop their creativity so that Dundee stays a cultural city for years to come."
Philip Long, director of V&A at Dundee, said: "Design is a part of all of our lives and can be put to work to help change lives.
"It's very exciting to see partners from across the city coming together to sign up to these inspiring values, which have the potential to make such a difference to our citizens.
"With projects already happening across Dundee and Angus such as our Schools Design Challenge, and with V&A Dundee's construction now well underway, we are looking forward to playing as great a part as possible in the city's exciting future."
Gillian Easson, director of Creative Dundee, said: "Dundee has always had an incredibly vibrant creative sector which is wide-reaching and impacts all aspects of city life social, cultural and economic. The City Values agreement is a great way of highlighting these strengths by using design to improve the future of Dundee and its citizens.
"We're particularly keen to see local businesses and the public sector get behind the City Values agreement ensuring more local commissioning of creative work, which we hope ultimately leads to more people choosing to stay or relocate to Dundee to be part of its lively creative scene."
Dundee became the UK's first UNESCO City of Design in December 2014, and is one of only 16 cities to be granted the prestigious title.
The award recognises Dundee's global impact on design from biomedical research and drug discovery to world-renowned entertainment including The Beano and Grand Theft Auto and its ambitions to use design as an integral part of the city's regeneration.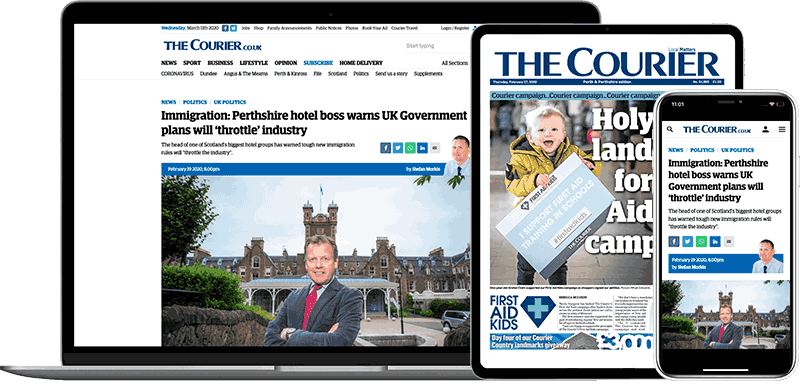 Help support quality local journalism … become a digital subscriber to The Courier
For as little as £5.99 a month you can access all of our content, including Premium articles.
Subscribe