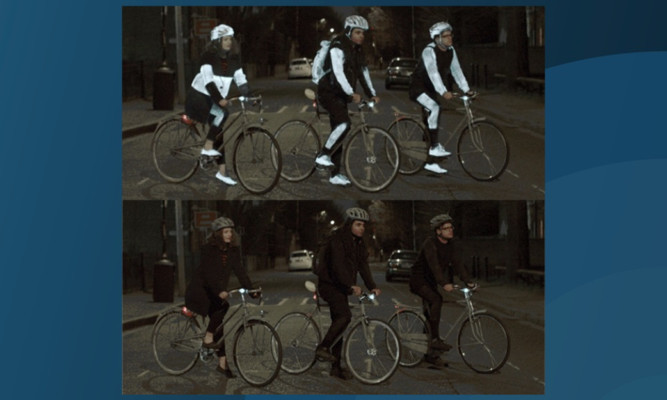 Earlier this year the internet lit up at news of a new invisible reflective spray that promises to transform the safety of cyclists and pedestrians.
Volvo Cars LifePaint is invisible in daylight, but in the dark reflects light in much the same way as reflective patches found on hi-vis clothing.
However, since it is a spray it can be applied in countless ways, such as to clothes, shoes, helmets, pushchairs and children's backpacks even dog leads and collars.
Some cycling advocates have criticised the project, claiming that it represents "victim blaming" and shifts attention away from drivers needing to take more care on the roads.
However, others have praised the spray and Volvo's commitment to improving road safety with early samples flying off the shelves of stores in London.
Now local cyclists and walkers will be able to make up their own minds with the offer of free sprays in Dundee this weekend.
https://youtube.com/watch?v=CfWzeGlaFvI%3Frel%3D0
With the clocks due to go back, Dundee Volvo dealer Barnetts will be holding an open weekend on October 25 and 25 (10am-2pm) offering free sprays to demonstrate how the product works.
Lynne Ogg of Barnetts Motor Group said: "Every year more than 19,000 cyclists are injured on the UK's roads. At Volvo, we believe that the best way to survive a crash is not to crash at all, and are committed to making the roads a safer place by reducing the number of accidents.
"Volvo is a world leader in safety technology, and we are proud to be extending our reach beyond just those driving our cars. By making road users increasingly visible as well as increasing the safety capabilities of our cars, we are doing our utmost to protect everyone on the road.
"We look forward to welcoming customers who would like to try out Volvo Cars LifePaint with a free spray on our forecourt and we also will have a limited supply for those who wish to make purchases to use throughout the winter to help them stay safe in the dark."
To see the spray in action and have your bike or other equipment sprayed, visit Barnetts on Riverside Drive in Dundee between 10am and 2pm this weekend.
For more information visit www.volvolifepaint.com.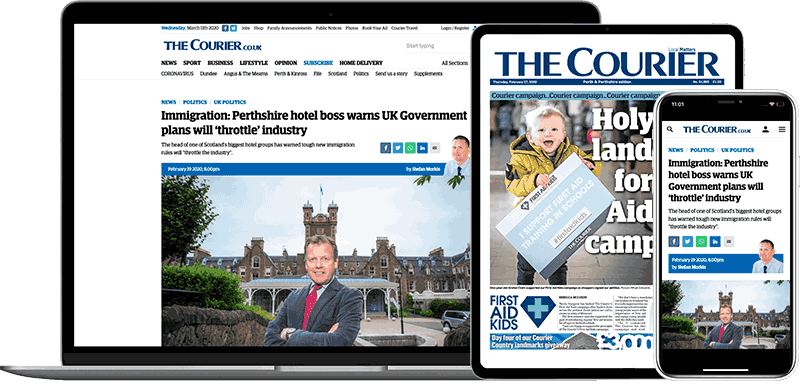 Help support quality local journalism … become a digital subscriber to The Courier
For as little as £5.99 a month you can access all of our content, including Premium articles.
Subscribe