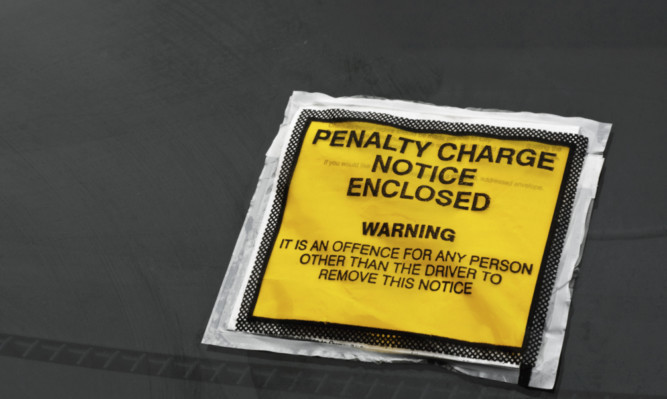 Lifeboat crewmen called out for a river search amid appalling conditions on Sunday afternoon have spoken of their anger after receiving parking tickets.
Crew members raced to launch a boat from the Broughty Ferry station in the early afternoon.
However, on returning to their cars following what eventually turned out to be a "routine" call they found a council parking warden had issued them with tickets.
"It just beggars belief," said one crew member.
"We have always had special dispensation and even have notices we put in our windscreens which say we are out on a shout.
"For some jobsworth to come and issue us with tickets is frustrating to say the least.
"We do park on double yellow lines as finding a space is a big issue in the area but we don't have any time to waste and we always make sure we are not causing an obstruction or blocking traffic in any way."
When contacted by The Courier a spokesman for Dundee City Council said they were "looking into the circumstances" surrounding the tickets.
The furore comes just a week after veterans attending a remembrance day service in Dundee received parking tickets.
On that occasion the tickets issued en masse to around 30 motorists were handed out not by the council but by a private firm.
Those receiving the penalties were later urged not to pay.
* Don't miss the full story in Monday's Courier, also available as a digital edition.