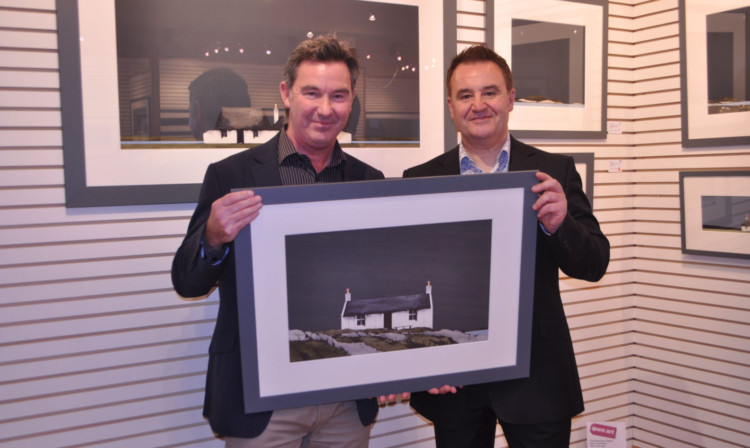 A local artist has enjoyed phenomenal success at a new exhibition in Dundee, with nearly the entire collection selling by the end of the opening day.
Almost 50 of the 55 works by Ron Lawson, on display at the Eduardo Alessandro Studios, Broughty Ferry, have been sold.
Some were bought on Saturday at the opening day event, but many were purchased before the exhibition even started.
The paintings, which start at around £350 and go up to £2,250, have been snapped up by art enthusiasts from Dundee, as well as by collectors from as far away as Australia and Hong Kong.
Sandro Paladini, owner of Eduardo Alessandro Studios, said: "The response to Ron Lawson's work has been extraordinary with internet sales coming from as far afield as Australia and Hong Kong.
"We have not seen such an enthusiastic and widespread reaction to an artist's work since the heyday of McIntosh Patrick."
Mr Lawson spent many years working in the art studio at DC Thomson, where he began developing his now famous and individual style, before leaving in 2010 to pursue painting full time.
Over the last year he has enjoyed success showing in Scotland and London, and is now widely regarded as the rising star of Scottish landscape painting.
Hebrides, Mr Lawson's first major solo exhibition, runs until October 12.