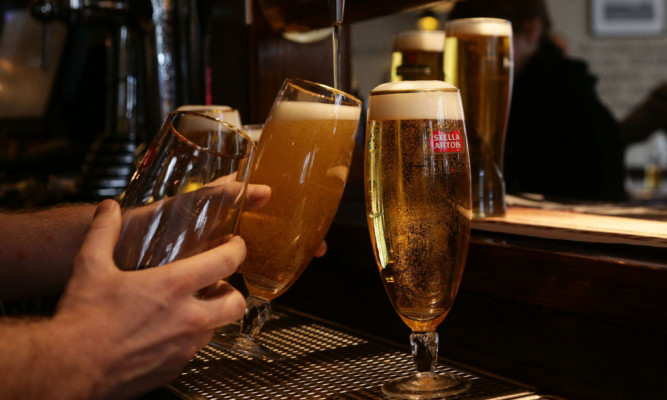 Late-night opening hours in Broughty Ferry are to be reviewed.
Most pubs and takeaways have to close their doors to customers at 1am on Friday and Saturday evenings.
A handful of businesses retain "grandfather rights" that pre-date new licensing laws and entitle them to remain open until 2am.
Others have attempted to secure the same late opening hours, without success, with sandwich chain Subway the latest.
Franchise owners had hoped to stretch opening to make the most of the drinkers spilling out of Broughty Ferry's popular pubs.
Councillors last week granted the Brook Street shop a licence to open until 1am but balked at the idea of letting it open any later.
Licensing committee convener Stewart Hunter did, however, pledge to review late hours opening in the community.
He said: "Our current policy is for businesses to close at 1am but it is quite clear there are anomalies.
"Grandfather Rights mean that some premises can open later because the setting of their opening hours took place before the policy was introduced.
"The Ferry is a vibrant and popular place and in many ways it has far more in common with the city centre than other parts of Dundee.
"We will be speaking to people in Broughty Ferry, to businesses and to regular consultees like Broughty Ferry Community Council.
"We will be interested to hear what the people of Broughty Ferry think. Our sole focus will be the safety of the people of the community."