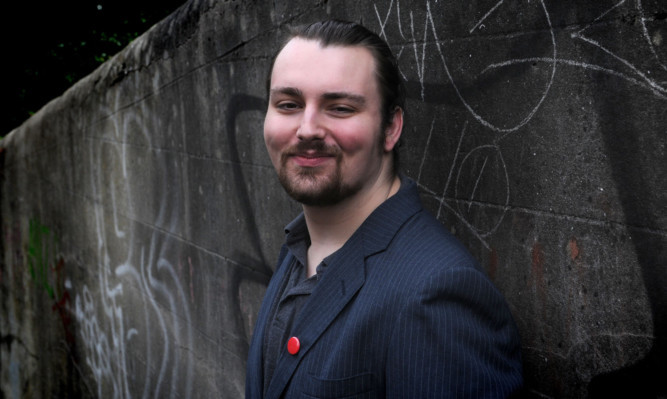 The streets of Dundee could be put on the international stage as a young Dundee filmmaker prepares to set a feature film in the city.
Stephen Grant intends to shoot his film in the city's side streets after dark in September, before taking it on the international film festival circuit.
The self-taught filmmaker has already secured an American director for his first feature film and has launched a crowdfunding campaign to raise £10,000 towards it.
Stephen said he intends to use local talent and, although the film could go ahead without funding, he hopes to be able to pay those taking part.
"The film follows two best friends who embark on a strange odyssey through the dark unseen streets of Scotland in search of the meaning of life," the 23-year-old said.
Into the World Inverted will mostly be filmed in Dundee streets and Stephen said he was keen for local people to know about the filming taking place in their city.
He said: "It is more of a wandering adventure filmed mostly in Dundee side streets at night. The main characters meet odd characters coming out of the woodwork at night.
"Throughout their journey we hear what matters most in life through the perspective of several peculiar characters.
"As our lead characters venture deeper into the night, the lines between dreams and reality begin to blur."
The film's two lead actresses, Nina Viola and Taylor Dolan, are from Austria and Texas respectively.
Director Johnny Clyde has been working in the film industry for the past five years in various roles and local Duncan of Jordanstone College of Art and Design graduate Michal Zagorski will be the director of photography.
Stephen said: "This is the first feature film I've worked on but I've produced and directed a few short films myself over the years and I've been heavily involved in the local film scene."
He hopes to crowdfund £10,000 through Kickstarter to go towards things like equipment, transport, costumes, catering and accommodation.
Visit www.kickstarter.com.