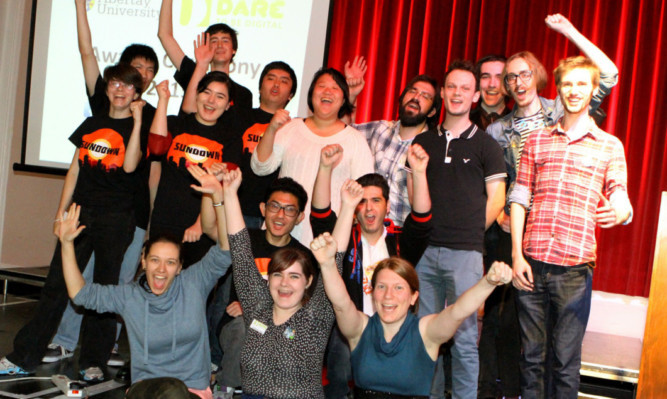 The finale of this year's Dare to be Digital design competition heralded the beginnings of stardom for some of the world's most talented young designers.
After four days spent showcasing their projects to fellow designers, industry experts and the public, the 16 teams gathered one last time in Dundee.
The finale of Abertay University's renowned event saw the very best rewarded with financial support and the offer of business and publishing guidance to help bring their work to market.
And for three teams there was also the announcement that they have been nominated for a Bafta and will compete for the Ones to Watch award.
The winners were The Wall Shall Stand by Pixel Tailors, where players attempt to start a revolution in an abstract version of Berlin; Sundown by Los Angeles youngsters Mild Beast Games, a multi-player stealth game where everyone is invisible in the dark, until you fire and reveal your position; and Selfienation by Pictrail, a social game where you challenge your friends to fun and educational selfie challenges.
Ric Barros from Pictrail said: "It feels amazing. There are just no words to describe it.
"Our game is so different, so weird, that we thought no one would go for it. When we won we really didn't believe it."
BoltonUniversity's Pathos Studios secured two awards the Design in Action Commercial Potential and the Channel 4 Prize and will receive business support before a programmer publishes their game.
Yeah Yeah Games' ghostly combat platformer EctoPlaza was chosen by visitors for the Audience Award.
One of the loudest rounds of applause came for the young designer who, when asked to sum up his game in just three words, replied: "Little bit broken."
Sunday's awards ceremony took place as the Dare ProtoPlay festival drew to a close, having attracted thousands of people to the heart of the city.
Visitors off all ages enjoyed trying out the ambitious, fun and often challenging games created by the teams, who spent months working on their creations.
Abertay University's head of games William Huber praised the efforts of all the students and thanked those who had made the annual event such a success.
"Dundee is a city that welcomes and nurtures talent, particularly in the field of games design," he said.
"Abertay will continue to support the creative industries through this event and in whatever way we can."
The Bafta Ones to Watch winners will be announced at the British Academy Games Awards early in 2016.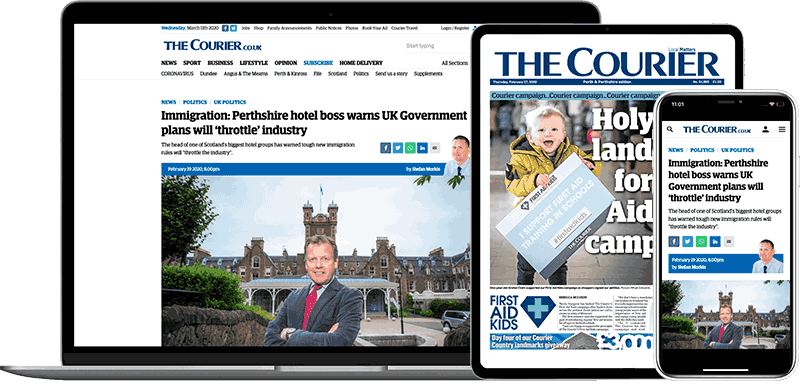 Help support quality local journalism … become a digital subscriber to The Courier
For as little as £5.99 a month you can access all of our content, including Premium articles.
Subscribe