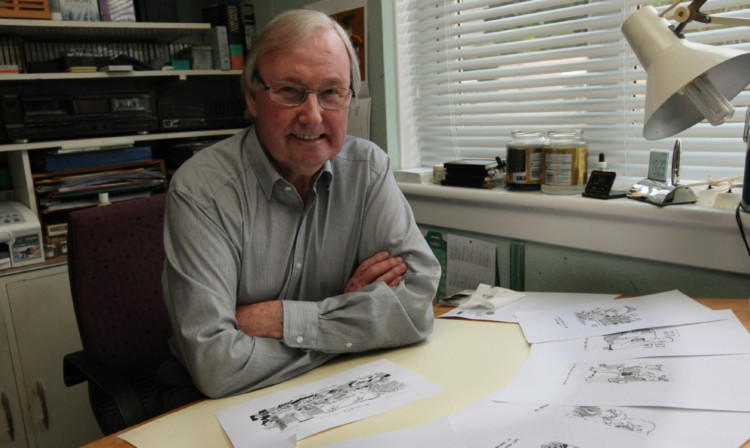 Courier cartoonist Gordon Bell, whose artwork appeared in the paper under the byline Fax, has died suddenly at the age of 79.
A keen observer of people and life, Mr Bell's satirical drawings were a feature of the paper's Saturday political diary.
He also lent his talent and sharp sense of humour to the Craigie column where his cartoons appeared every day.
Mr Bell had a 57-year career as a freelance illustrator and cartoonist with DC Thomson and Co Ltd.
His work graced The Beano, The Dandy, Buzz, The Topper, The Beezer, Sparky and Nutty before he came to the paper.
He also worked outside the DC Thomson stable for several publishers including Autocar, feeding his long passion for motorsport.
For NHS Tayside he created the bandaged but cheerful characters "9 wellies" to make children's stay in hospital more pleasant.
Asked about his work, he said the longest part of the process was thinking time.
In an interview in 2011, Mr Bell said: "I carry a wee notebook everywhere with me and when I have an idea I write it down straight away.
"I'll let it roll around in my head for a while and then sit down and draw it in a couple of hours.
"Then I'll leave it for a while and come back for another look at it."
Brevity was his biggest challenge, as he explained: "In a cartoon you only have a single frame to hold everything together and only one character can speak."
Mr Bell was educated at Clepington Primary School and Morgan Academy in Dundee, and his passion for art gained him a place at Duncan of Jordanstone College.
He then ran the furniture and art business CB Studios in Perth Road, with author Brian Callison, before deciding to make drawing his career.
His main outside interest was motor sport. He was a member of the 750 Club and was a competitor and regular attender at Knockhill, where he also served as an RAC steward.
A lifelong Dundee FC fan, he had a spell as announcer at Dens Park.
Monifieth Rotary Club also enjoyed his support.
Mr Bell and wife Isabel lived in the west end of Dundee. He is also survived by two sons, two stepsons and two grandchildren.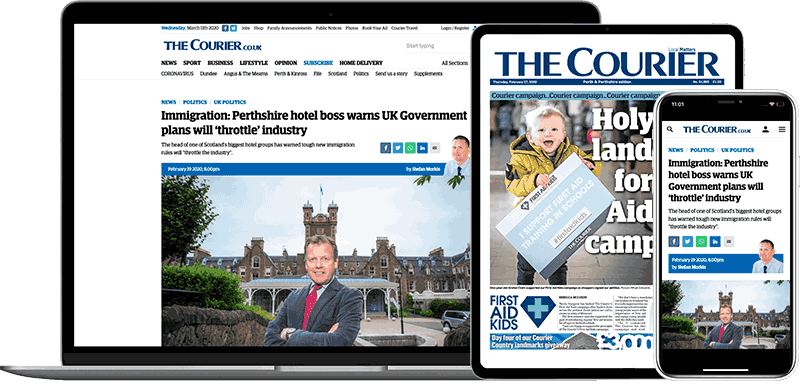 Help support quality local journalism … become a digital subscriber to The Courier
For as little as £5.99 a month you can access all of our content, including Premium articles.
Subscribe