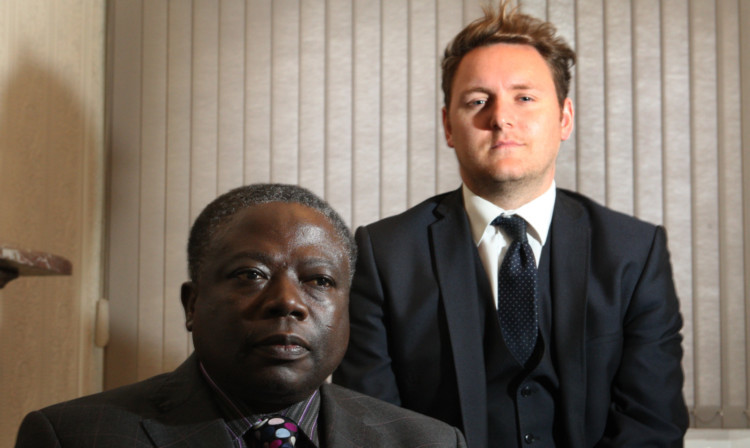 A Ghana-born former employee of Dundee City Council was not subject to racial harassment by being called "Jimmy Manyana" by colleagues.
An employment tribunal has rejected the claim of James Owusu, former parking services team leader, who was sacked for gross misconduct in 2012.
Mr Owusu, 59, a former vice-chairman of the British Parking Association (Scotland), raised an action for unfair dismissal, wrongful dismissal, direct discrimination, racial harassment and victimisation.
Only his wrongful dismissal claim succeeded.
The tribunal, chaired by judge Stewart Watt, heard staff in the parking department complained to head of transport Neil Gellatly about Mr Owusu's attitude towards them.
Mr Gellatly replied to them by confidential memo but Mr Owusu found a copy of the document on a printer and went to see Mr Gellatly.
Mr Gellatly told him he had dealt with the matter and instructed Mr Owusu to "leave it" but the parking team manager confronted staff about the issue when Mr Gellatly went on holiday.
When this was discovered, Mr Owusu was called in and ultimately dismissed for carrying out an inappropriate and unauthorised investigation, despite being instructed not to do so.
Mr Owusu, of Ullapool Crescent, Dundee, disagreed that Mr Gellatly had given an instruction but the tribunal ruled it had been issued by the head of transport.
The tribunal were impressed by Mr Gellatly and fellow witness Mike Galloway, the director of city development, but noted their patience had been tested by Mr Owusu, who the tribunal found to be a "very difficult witness".
Mr Owusu alleged he had been racially harassed by colleagues who called him "Jimmy Manyana" Spanish for tomorrow owing to what they saw as his habit of putting off work.
The tribunal said this complaint did not relate to the protected characteristics of race and was also time barred because Mr Owusu had waited three years before raising the matter.
They ruled his claims of direct discrimination and victimisation also failed because he had been dismissed for misconduct.
He was not unfairly dismissed because the council carried out a reasonable investigation. Mr Owusu had been given an instruction and his refusal to obey was not reasonable.
He had also behaved in a completely inappropriate manner to subordinate staff and shouted and called one of them "a liar".
They upheld the wrongful dismissal claim as the council allowed Mr Owusu to continue working with staff he had problems with after July 2011 and did not place him under suspension.
They ordered the council to pay him £6,496 in damages.