 A pensioner has been awarded around £10,000 in compensation after she got trapped between the Wellgate Shopping Centre's automatic doors.
Theresa Kean, 81, who lives in the City Road area of Dundee, was walking through the complex in October 2011 when she attempted to pass through the automatic doors at one of the building's entrances.
The doors were operated by the disabled access button.
But Mrs Kean claimed they closed early on her, causing her to fall and sustain significant injuries to her chest and right knee.
It is understood that Mrs Kean was using the disabled doors because she is frail and struggles to open the other main doors.
The pensioner took Gloucester property company St James's Place Wealth Management PLC, which is involved in the ownership of the centre, to the Court of Session in Edinburgh.
An action was lodged at the Court of Session in September last year. Her solicitors at Digby Brown raised the action ahead of the three-year deadline to make a claim after an accident.
A spokesman from the Dundee office of Digby Brown said: "We were pleased to bring this case to a successful and agreeable conclusion.
"This is another local example in Dundee that highlights the responsibilities those running public facilities have to ensure they are safe for everyone to use."
A spokesman for the Wellgate Centre declined to comment.
Centre manager Jon Walton previously said that every incident in the Wellgate is recorded and "appropriate action taken if necessary".
A St James's Place Wealth Management document from January 2012 listed the Wellgate Centre as number five on its "top 10 holdings", which also included Straiton Retail Park in Edinburgh.
The company is a FTSE 100 company with £47.6bn of client funds under management.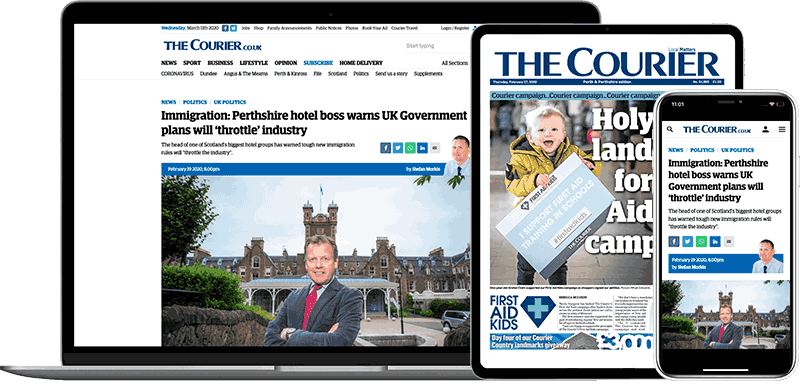 Help support quality local journalism … become a digital subscriber to The Courier
For as little as £5.99 a month you can access all of our content, including Premium articles.
Subscribe