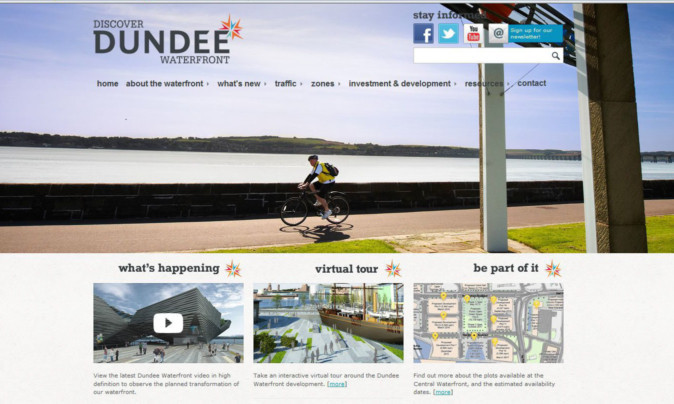 Dundee city development convener Will Dawson has insisted that the redeveloped waterfront will cater for cyclists after questions by an environmental group about provision for pedal power.
Friends of the Earth Tayside coordinator Andrew Llanwarne said the waterfront website homepage features a picture of a cyclist on the riverside path, but the only mention of cycling is on the masterplan page, with no details to support the apparent commitment.
Dundee's Green Circular cycling and walking path was an excellent initiative that opened more than 17 years ago, giving the city a head start in providing facilities for cyclists.
He claimed: "Now Dundee is slipping behind other Scottish cities. Edinburgh commits 6% of its transport budget to cycling and decided last week to introduce a 20mph speed limit in residential areas across the city to improve safety for pedestrians and cyclists.
"What is the percentage spend in Dundee, and does it seem that the introduction of 20mph zones here seems to have stopped?"
On a recent visit to Stirling he noticed a new cycle hub at the train station, encouraging and supporting people to get on their bikes, and he asked if Dundee can hope for something similar when its station is rebuilt.
"There's the opportunity here for a hub that offers bike hire, bike repairs, secure bike parking and route suggestions.
"The station is beside the Green Circular and National Cycle Route 77 to Perth and Pitlochry, near the junction with National Cycle Route 1 along the North Sea coast and close to other routes over in Fife.
"Yet access for cyclists into the city centre is not so easy. The waterfront project shows Dundee is ambitious for its future.
"It talks about sustainability and says 'people will be at the heart of our new waterfront', but what does that really mean? Can Dundee demonstrate once again its commitment to sustainable travel and show that, after all the disruption and expense, the waterfront project will make life better for cyclists and pedestrians?"
Mr Dawson said: "Over the past five years, more than £4 million has been invested in Dundee in cycle improvements, new footways, lighting schemes, cycle parking and active travel encouragement.
"Dundee City Council is proactive in its approach to sustainable transport.
"We work in partnership with the Scottish Government, Tactran, Living Streets, Sustrans, Transport Scotland and Cycling Scotland on a range of projects.
"Investment has been made across the city, with the latest project to deliver a toucan crossing at Riverside Drive to improve access around the new sports pavilion and to connect Riverside Drive cycleway to the cycle/footway towards Greenmarket.
"This project is funded jointly between DCC and Sustrans Community Links.
"Continuing planning is in place to help make enhancements for cyclists and pedestrians around Dundee.
"The council already has a policy on 20mph zones where any investment is targeted at areas where injury accidents have already happened."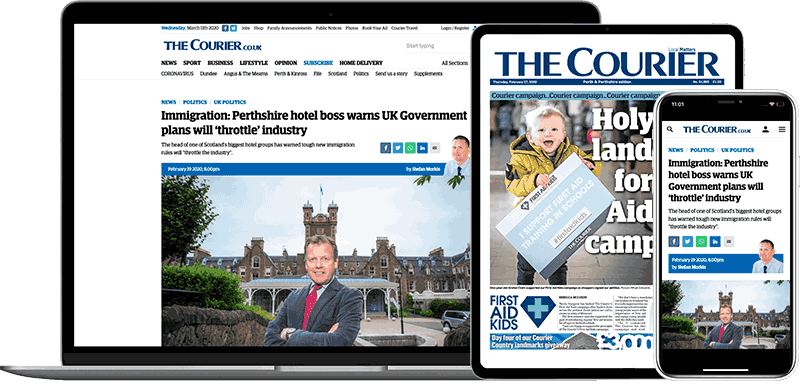 Help support quality local journalism … become a digital subscriber to The Courier
For as little as £5.99 a month you can access all of our content, including Premium articles.
Subscribe