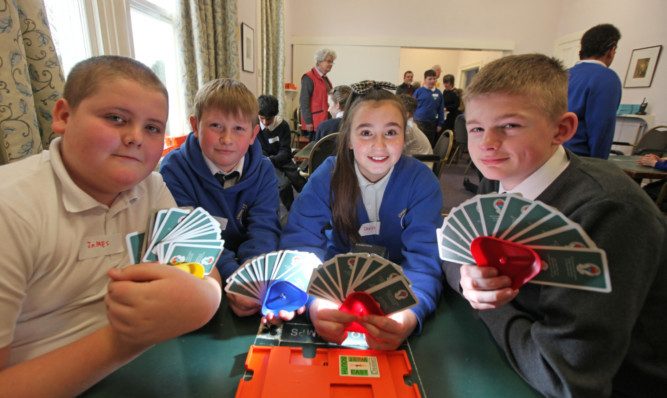 Should bridge be a sport? That's a very good question, Dundee Bridge Club secretary Alice Cowieson tells MICHAEL ALEXANDER as national debate on the topic continues.
They are amongst life's greatest unanswered questions what is the universe made of? How did life begin? Is time travel possible?
But here's another one to throw on the table should bridge be a sport?
It's easy to make light of this vexed question.
Yet in the past year the genteel card game has found itself making national and international headlines amid debate over that very, often heated, conundrum.
In September, bridge players who wanted the popular card game recognised as a sport lost a battle at the High Court. The English Bridge Union had challenged a decision by Sport England not to recognise it as a sport because it does not involve physical activity.
But Mr Justice Dove ruled against the union, dismissing its bid for a judicial review.
Then in February, the Thai authorities were exposed to international mockery after a vice squad raided a group of elderly bridge players. Aficionados of the card game were ensnared in a junta crackdown on corruption after a Thai woman with a grudge against a foreign ex-boyfriend made a complaint of illicit gambling.
The elderly Britons and fellow Westerners, aged 50 to 84, who unwittingly made international headlines were released without charge but not before spending 12 hours in police custody.
Alice Cowieson, secretary of Dundee Bridge Club, sees the funny side when reflecting on the Thailand episode.
"Really, what a ridiculous thing to happen, " the 65-year-old retired Fife primary school drama teacher laughs in an interview with The Courier.
But when it comes to discussing whether bridge should be a sport, she concedes there is a strong case for recognition even if she disagrees – and it ties in with a growing need to encourage younger generations to take up the game.
"Bridge is already recognised by the International Olympic Committee as a mind sport, and it is recognised as a sport in seven European countries including the Netherlands, Ireland and Poland," says Alice of Dairsie, Fife.
"But the key to it being recognised as a proper sport is does it involve people having to get up and run about?
"Personally I don't like the idea of bridge being a sport, because I don't like sports. But I'm very happy to be hooked on bridge and it can certainly get physical than snooker or darts!"
Alice , who took up Bridge seven years ago after 50 years of amateur dramatics, said the underlying motive for bridge being declared a sport was financial.
As a sport, clubs would not have to pay VAT on competition entry fees and could qualify for lottery funding.
She adds: "But if there is any argument for bridge being a sport it's that the brain is a muscle, the brain needs exercise like any other muscle and bridge does that. It's a very competitive game.
"Socially it's also a brilliant thing."
Bridge has been regarded as one of the most enduring, predominantly middle class pastimes in the world for over 100 years, and it's thought over 300,000 play it in Britain on a regular basis.
Prominent players from the celebrity and political world have ranged from Bill Gates to Winston Churchill and Omar Sharif to members of the band Blur.
Despite it now being more than a predominantly older person's game, Alice says the days of competitive bridge players sitting in a smoke filled room with a whisky at their side are gone if they ever existed.
At Dundee Bridge Club, which has its own three-storey premises out the Perth Road, most of its 250 members, including nine grand masters, are retired, with some in their 80s and 90s.
"One of the great things about bridge is that it keeps them mentally alert and helps their mental health due to the social aspect of coming out and playing. The concentration levels of coming out and playing bridge at a high level are huge!"
But Dundee Bridge Club, along with many other clubs in Scotland, has recognised the need to get younger members hooked and is fighting back.
On the day of The Courier's visit, the club has just hosted a mini-bridge tournament for primary school children aged nine to 12.
Alice says there have been historic problems getting bridge into schools because it has been wrongfully associated with gambling.
But youngsters who give it a go seem to love it.
She adds: "I suppose like all these things it's difficult to get youngsters involved but there are people trying their best to do that.
"We are trying very hard to keep it alive and stop it being an old person's sport.
"You can even play it online nowadays!
"Bridge also ties in with the Curriculum for Excellence in schools. It develops their social and interactive skills, encouraging co-operation with a real life partner rather than just a screen.
"But does that make it a sport? That's a good question and one we might not have heard the last of it!"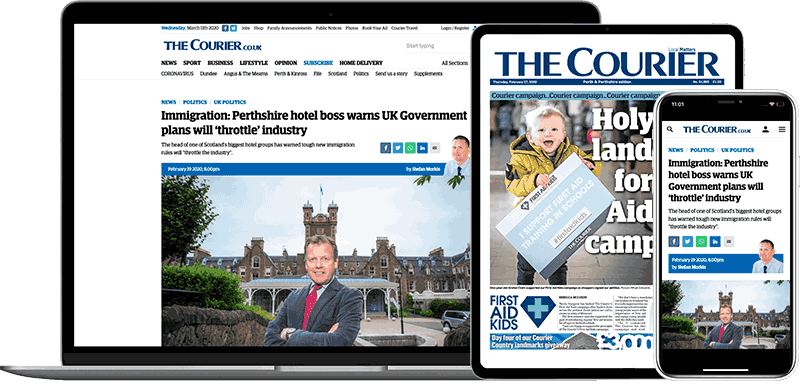 Help support quality local journalism … become a digital subscriber to The Courier
For as little as £5.99 a month you can access all of our content, including Premium articles.
Subscribe