 A racist killer who drove a white teenager to Dundee before stabbing him to death claims he committed a prison attack for fear of his own safety.
Imran Shahid is currently serving a minimum of 25 years after leading a gang in the murder of Glasgow schoolboy Kriss Donald in 2004.
Kriss was abducted in the Pollokshields area of Glasgow before being driven a 200-mile return trip to Dundee and back.
He was then held by the arms and stabbed several times near Celtic FC's training ground then set on fire.
Shahid has now had an extra 20 months added to his sentence after admitting attacking a fellow inmate with a metal bar over fears for his own safety in Perth prison.
Last year judges at the Supreme Court ruled that Shahid had his human rights violated after he was unlawfully kept in solitary confinement.
At Perth Sheriff Court, solicitor Ian Sievwright said his client had been kept in solitary confinement almost continuously for 10 years.
In 2010, while an inmate at Kilmarnock Prison, Shahid was attacked by 15 other prisoners that left him with a fractured skull and fractured vertebrae.
After the assault he was moved to Perth Prison.
On August 5 2014, believing he was about to be attacked, Shahid battered an inmate with a 10 inch aluminium pipe that was a part of an unassembled gym kit.
At Perth Sheriff Court he admitted the assault and being in possession of an offensive weapon, namely a metal bar.
Sheriff William Wood sentenced Shahid to 20 months in prison to run consecutively with his life sentence.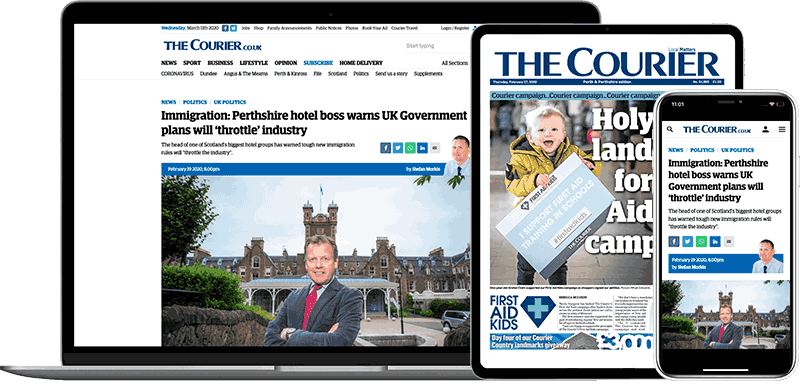 Help support quality local journalism … become a digital subscriber to The Courier
For as little as £5.99 a month you can access all of our content, including Premium articles.
Subscribe