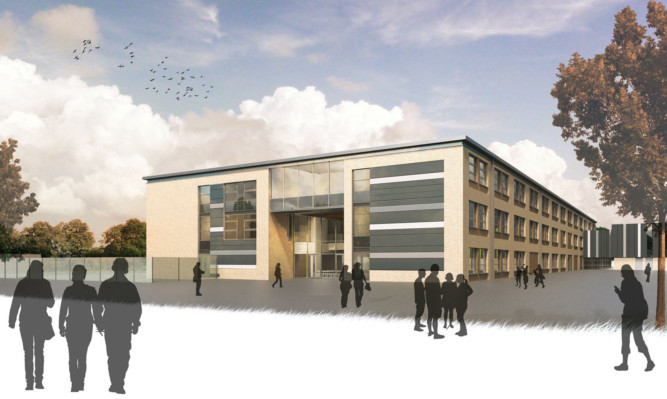 Plans for an £8.1 million new school in Dundee to replace Sidlaw View primary are set to go ahead.
A tender submission for the project by Wilmott Dixon Construction Ltd, which would also see the replacement of the Jessie Porter nursery, goes before the city council's development committee next week.
The primary school and nursery will form part of a three-tier shared campus that will also accommodate a new Baldragon Academy.
Councillors approved the £27 million redevelopment of the secondary school in September last year. The local authority will meet £10.6 million of the bill, with Scottish Futures paying the rest.
A potential threat to the overall scheme was lifted earlier this year when the council reached an "amicable settlement" with Sidlaw View's long-time janitor Jim Hayter and his family over an eviction wrangle.
The council started legal action in a bid to have the family removed from their home so it could be claimed by the wrecking ball and help make way for the multi-million pound development.
Councillor Ken Guild had called for a suspension of the courtroom dispute in February and pleaded for common sense to prevail.
His wishes were realised and it is understood that the Hayters have since been re-homed.
The new two-storey Sidlaw View building will house a two-stream primary school designed for 400 pupils and 70 full-time equivalent nursery places for three to five-year-olds.
There will also be a separate nursery area for up to 30 full time equivalent two-year-olds.
Vehicles will be able to access the site from Harestane Road, with car parking spaces for more than 30 cars and a drop-off point for nursery pupils.
The building will be steel-framed, with external cavity wall construction and the external finish will be a mixture of facing brick/blockwork and aluminium powder coated panels.
All of the classrooms will face south to maximise the amount of natural light reaching them.
Education convener Stewart Hunter, said of the plans: "It is important that we continue to ensure that the buildings in which we educate our young people are of the highest possible standard.
"I am sure that the replacement school will be welcomed by pupils, parents and staff who will be working there."
Commenting on the tendering process, development convener Will Dawson said: "The way we tendered for this building means that the specification and design was produced by the council's in-house team and management fees, overheads and profit for the lead contractor were all agreed in advance.
"The quotes were market tested with 59 individual work packages issued to 195 potential sub-contractors and suppliers, and then benchmarked against current market prices to confirm that it offers the best value for money."
The development committee meets next Monday.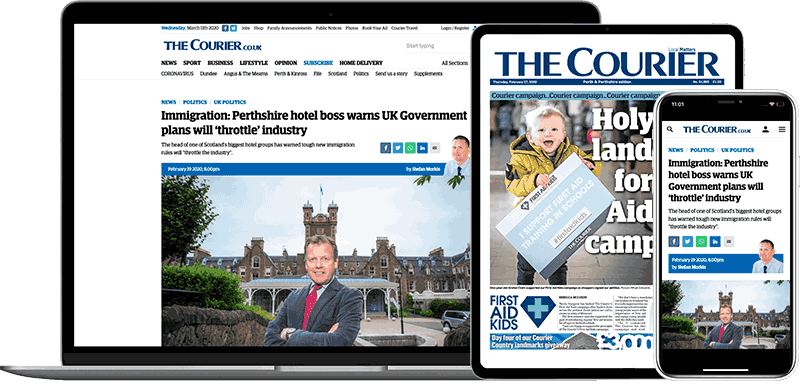 Help support quality local journalism … become a digital subscriber to The Courier
For as little as £5.99 a month you can access all of our content, including Premium articles.
Subscribe