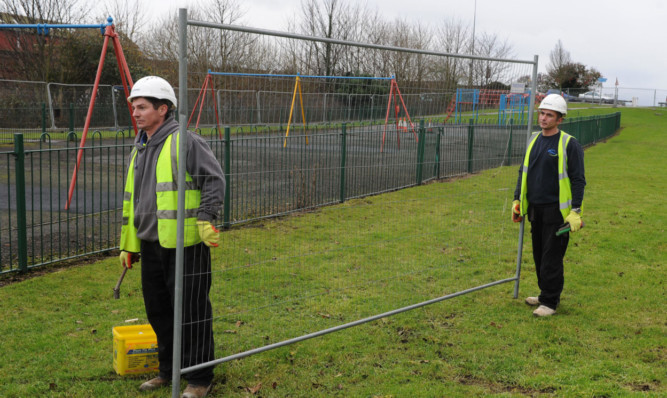 The transformation of a playpark at Magdalen Green has begun.
Demolition is due to begin at Roseangle to make way for a redesigned play area with large climbing frames, slides, a wooden train and a bespoke "whale".
Sharon Dickie, who has led the Friends of Magdalen Green project, said by spring children should be able to enjoy the new park.
She said: "It's really quite exciting to watch it all happen. All the play equipment has been delivered and is being stored by the council."
The 12-week project is expected to be finished by March depending on the weather.
Kilmac and Tayside Contracts have agreed to do their parts of the construction "at cost" to help the community-led project, and contractors Sir Robert McAlpine have also offered to do the demolition.
Sharon added: "This really is a huge deal to us, and without this we'd still be searching for funds."
Councillor Fraser Macpherson, who is also secretary of the Friends of Magdalen Green, said the start of the project was a day of mixed emotions.
He said: "Massive credit goes to Sharon Dickie and Alice La Rooy who have very much led the campaign to have the playpark so massively upgraded."
He continued: "Although the playpark has been extremely well used over the years some of the play equipment has been there for 40 years.
"It's giving me mixed emotions seeing them start to demolish the old park, but what will replace it will be absolutely superb with all the modern equipment."
A fundraising campaign with a target of £150,000 began in the community more than a year ago and soon secured funding from the Scottish Government, Dundee City Council, The Foil Foundation and Tesco Community Fund, along with many others.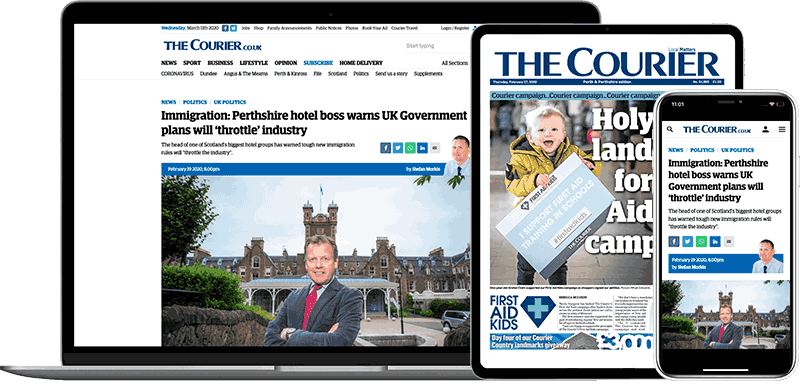 Help support quality local journalism … become a digital subscriber to The Courier
For as little as £5.99 a month you can access all of our content, including Premium articles.
Subscribe