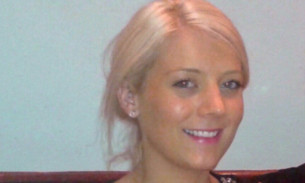 Twisted killer Gary Stevenson apologised for upsetting his mum after brutally murdering Broughty Ferry woman Katy Rourke.
Twenty-seven-year-old Gary Stevenson admitted murdering the 25-year-old when he appeared at Glasgow High Court on Monday.
And it has now been revealed he left a note for his mum at the Glasgow flat where he stabbed Miss Rourke to death for refusing to have sex with him.
Stevenson left the letter and a suicide note at the Minto Street tenement before travelling to North Berwick where he attempted to commit suicide by cutting his own wrists.
The letter, addressed to Annie Stevenson, 48, of Kilsyth, Stirling, apologises for the distress the murder would cause her.
His other note asked for his remains to be cremated.
Stevenson briefly attended Stirling University in 2012/13 and fellow students said he had a reputation as a "sex pest" who was aggressive towards women.
Katy had moved into the flat two weeks before she was killed after seeing an advert for a room to rent on the internet site Gumtree.
Stevenson pleaded guilty to Katy's murder on when he appeared in court on Monday.
The pair had both been drinking at the flat they shared in Minto Street, Glasgow, on the evening of December 29.
After several hours of chatting with her flatmate, Katy's last communication with friends on social media was at 1.30am.
At some point in the early hours of December 30 Stevenson and Katy had sex.
Afterwards, Katy stayed in bed but Stevenson continued to down alcohol.
He returned to Katy's room, but the P&O Ferries worker refused to have sex again.
THere was a struggle and Stevenson began punching Katy in the head and began to strangle her.
When she began calling for help, he went to the kitchen, grabbed a knife and then stabbed her three times in the chest.
He told police he then fell asleep in her bed.
When he woke in the morning and realised what he had done, he barricaded the front door and climbed out the flat via the drainpipe.
Stevenson travelled to Falkirk by train and he bought more alcohol from ASDA.
On December 31 he had travelled to North Berwick to slash his wrists as he decided he was going to kill himself.
But he called 999 and was taken by ambulance to Edinburgh Royal Infirmary, where he was treated and later detained by police.
He will be sentenced next month.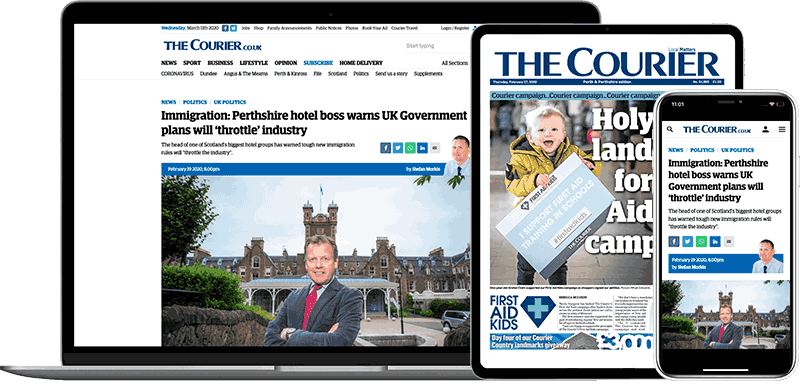 Help support quality local journalism … become a digital subscriber to The Courier
For as little as £5.99 a month you can access all of our content, including Premium articles.
Subscribe