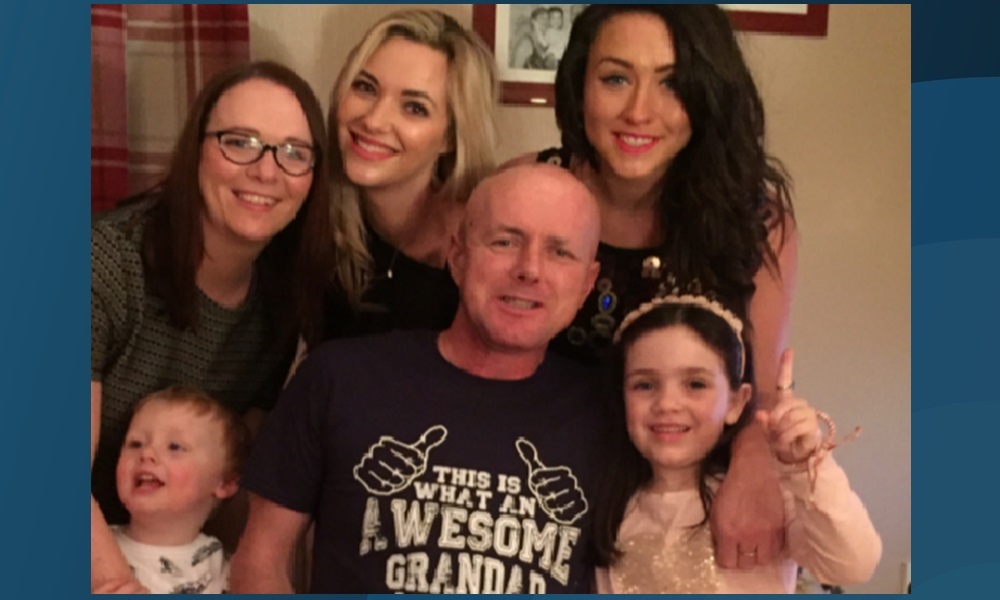 A daughter inspired to complete her dying dad's bucket list wants the people of Dundee to help her family enjoy one last holiday together.
Nicole Dunlop needs £1,500 to go towards a special family break with terminally ill dad Michael at a lodge cabin retreat.
Her appeal comes after Michael was diagnosed with a glioblastoma brain tumour in 2011.
Earlier this week Abertay student Nicole inspired people throughout the country with a heartfelt tribute to her Aberdeen-supporting father.
She asked for help in gaining access to a corporate box to allow Michael to watch his team in style.
The Pittodrie club later granted the request after hundreds of people showed their support.
Now Nicole and her family are desperate to grant as many of Michael's final wishes as she can.
She said: "My sister has set up a JustGiving page in hope that we can raise money to allow him to do the things he would like.
"We would like to take our dad and all the family to spend one last family holiday together at a relaxing log cabin in Scotland.
"The money raised will help towards costs of transport, accommodation at the resort and food.
"We are hoping to have this all booked as soon as possible to make sure that dad is still well enough to enjoy his time away with his family.
"Thanks again for the support you've proved once again that when times are tough Dundee pulls together. Can't thank you enough."
To view Nicole's campaign or to donate visit crowdfunding.justgiving.com/shelley-martin-1.