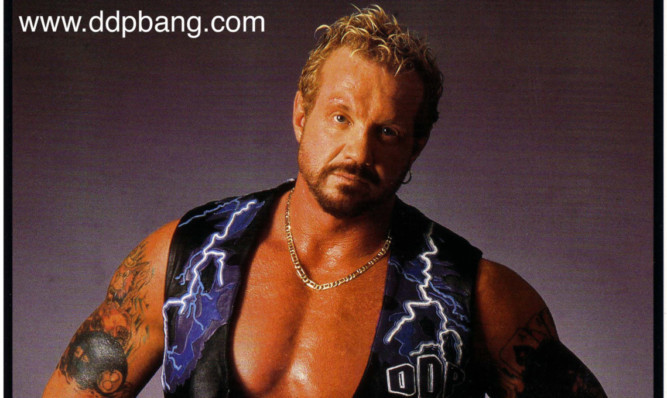 One of the most famous names from the world of wrestling is bringing his "life-changing" fitness craze to Tayside.
Former World Championship Wrestling and World Wrestling Federation star Diamond Dallas Page is heading to the city next month for a debut workshop of his personal fitness routine, DDP Yoga.
Page, 57, is a three-time world heavyweight champion and has fought alongside the likes of Hulk Hogan and Rick Flair.
Making his in-ring debut at 35, DDP born Page Joseph Falkenberg was regarded as a late-comer to the industry. After sustaining a serious back injury during a steel cage match doctors told him that he would never wrestle again.
However, after concocting his own mix of yoga and "dynamic resistance" exercises during his rehabilitation from that injury, Page came back to wrestling and was fighting again within six months.
The star is now bringing the craze to Dundee's Fitness 4 Less on July 2.
Speaking exclusively to The Courier from America, Page said: "Back in 1997/98 I was rated the fourth best wrestler in the world.
"Then I blew my back out and three different specialists told me that my career was over. When you work so hard to get to that spot, it's depressing when you lose it so I didn't want to take no for an answer.
"I started doing yoga as a last ditch thing. I wouldn't have been caught dead doing it before but I started feeling flexible and felt my core strength improving," he said.
"What I realised was that every time you engage a muscle, your heart starts to beat faster.
"I then developed what I call dynamic resistance techniques by doing things like slow burn push-ups which turned into a kick ass cardiovascular workout that dramatically increases your flexibility and core strength with minimal joint impact."
Wrestling fans in Dundee will be grappling with each other to get involved in the workshop but will also have a second chance to see the former title holder in his natural environment when he appears at local wrestling promotion SWE's monthly event, Uprising, the following night at the Ardler Complex.
Page added: "I have been to England before but I never got to wrestle in Scotland so I am really looking forward to going there. I have spoken to the guys at Scottish Wrestling Entertainment and seen some of their work and I think it's awesome.
"They are obviously a serious promotion and want to emulate the WWE as much as they can so they have set their bar high," he said.