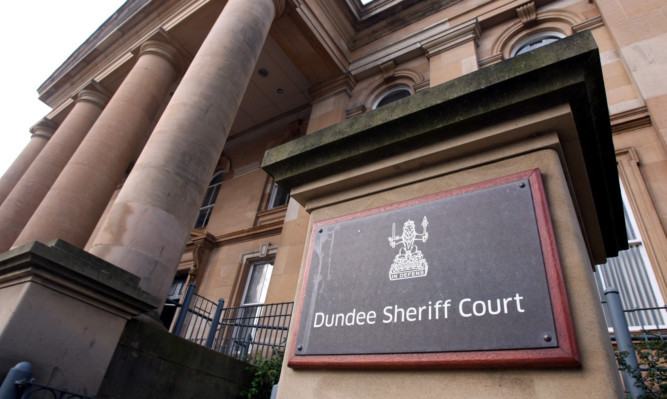 A 42-year-old thief told a court he broke into the home of a pensioner so he could be sent back to prison.
Paul Reilly, a prisoner at Perth, admitted at Dundee Sheriff Court that between December 13 and 15 he broke into the house at Kingsway, Dundee, and stole a key and a quantity of medication.
Appearing in the dock on crutches, Reilly represented himself and pled guilty.
Depute fiscal Laura Bruce told the court that the owner of the house was away at the time and their son discovered the break-in when he came to check on the property.
"The son noticed there was damage to the window at the rear," she said. "He phoned the police and reported it. The rear doors were still locked.
"When he entered the kitchen he saw glass on the floor and a blood-soaked towel.He could only find a quantity of old medication missing and a key to the door.
"When police attended they saw an upturned recycling box under the kitchen window which looked like it had been used to gain entrance."
Police officers took samples of the blood and Ms Bruce said when the accused was apprehended later in the month over an unrelated matter, the blood samples that had been recovered from the house were examined and matched to him.
When asked by Sheriff Alastair Brown if he wanted to explain his actions, Reilly said he had been out of prison for several months and was in financial difficulties.
"All my benefits were stopped," he said. "At that particular time I wanted to go to jail. I had nothing in place."
Sheriff Brown asked him: "What do you think it does to the owner of the house when you break in?"
Reilly replied: "It was just desperation and I do apologise."
Ms Brown said the son of the owner was 48 and his parents were in their seventies. Sentencing, Sheriff Brown told Reilly he could see he had serious health problems.
"On the other hand, what you did was violate the home of somebody in their seventies and there is no excuse for that. Your record is attrocious."
He was sentenced to eight months in jail.