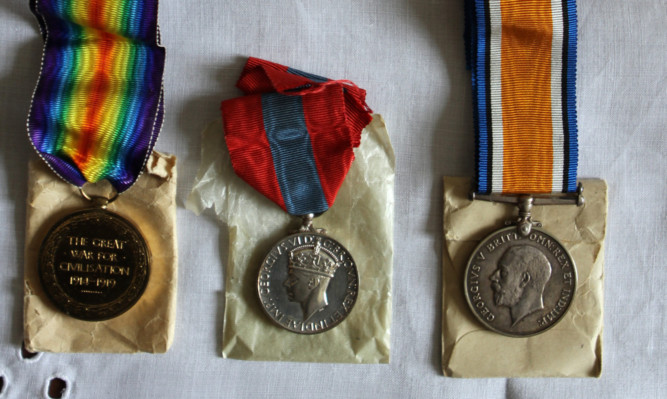 The opening of a 100-year-old Dundee war memorial made by post office workers is to be part of the city's commemoration of the First World War next year after its discovery by a Dundee woman researching her ancestors.
Janice Kennedy's search into her family led her to the location of the historical treasure chest, which will be opened for the first time next year.
Janice was researching her great-great-grandfather's brother Henry Adams a famous glover, when she recalled a poem she had read in Gahan's diary, which was on loan to her from her father's friend.
The diary, of which there are 200 copies which were given to his friends as a gift, spoke about a box at the post office which she recalled was due to be opened fairly soon.
With help from the Post Office, Dundee High School, museums, libraries and a chance encounter with a local postman Janice eventually tracked the box down to the sorting office in Dundee East.
She said: "It was quite emotional when I was invited to go and see it. It was in a beautiful oak cabinet with a brass plaque on it.
The plaque said the box was to be opened by the postmaster in the presence of the lord provost of Dundee.
It is thought the box contains a large number of letters, newspaper cuttings, photographs, old gramophone recordings as well as coins and stamps.
Since the find the post office, Dundee City Council and representatives from the army have all taken an interest and the opening of the box will form part of the city's commemoration of the centenary of the start of the First World War on August 4 2014.
Janice said: "We've got something quite unique and different to anywhere else in the whole United Kingdom. We have been given a gift.
"We don't know who wrote those letters and that's really exciting. There were no photocopies in that time so they were giving up something really precious.
"Out of respect to those people it is only right their instructions should be followed."
As part of her research Janice noticed an error in the diary that the box should be opened in 2021, however the original instructions were for it to be opened 100 years since the start of the First World War.
Janice added: "We don't know exactly who those letters are from but we need to track down the descendants of those men so they can be there when the box is opened.
"It would be brilliant to be in touch with as many of those people as possible.
"Was your grandfather working in the post office at that time. Did he enlist or was a postal worker? They didn't all enlist at the same time but most went out in waves. The children of those men would be in their eighties and nineties."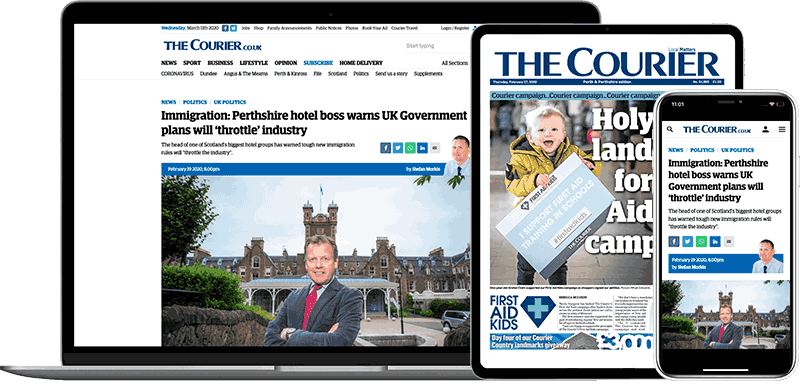 Help support quality local journalism … become a digital subscriber to The Courier
For as little as £5.99 a month you can access all of our content, including Premium articles.
Subscribe