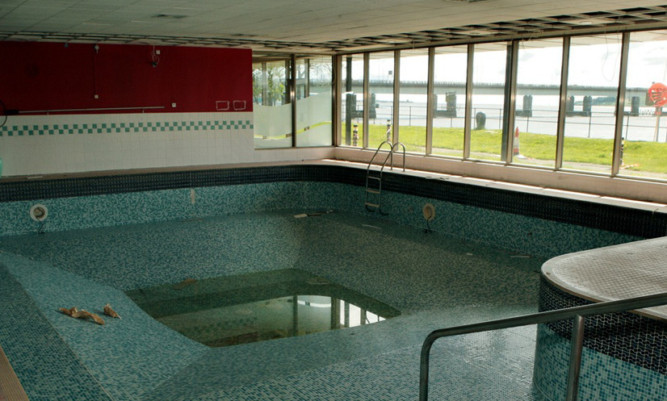 Once it was filled with the sounds of laughter, celebration and excited guests filled with anticipation at the prospect of an enjoyable stay at Dundee's premier city centre hotel.
Now there is only the eerie howling of draughts blowing through the dark, cavernous interior as the Hilton Hotel prepares for the arrival of its final visitors the demolishers.
After 25 years in its prominent setting overlooking the central waterfront, the venue is about to be pulled down as part of the area's £1 billion redevelopment.
The Courier was granted special access for one last look round and the overwhelming feeling as we stepped inside was one of sadness.
The building occupies an unrivalled site on the banks of the Tay with a stunning vista across to Fife framed by the road and rail bridges.
It was a four-star, 129-bedroom hotel opened as the Stakis Earl Grey in 1988 by then Prime Minister Margaret Thatcher and taken over by Hilton in 2000.Photo gallery: more pictures from inside the HiltonIt was a bustling venue where over the years thousands of people stayed, wined, dined and celebrated in bright, pleasant surroundings.
Now all the fittings and most of the furnishings have been stripped out and the power switched off.
The removal of so many soft materials from the floors, walls and ceilings means draughts are now amplified and the building has turned into a massive howling echo chamber.
The Earl Grey function suite is an empty shell containing only rows of disconnected lamps and bathroom fittings awaiting collection.
The reception hall is just as bare, the removal of most of its furnishings taking away its welcoming ambience.
The saddest experience of all is stepping through to the Riverview restaurant, in its day a fine dining place with breathtaking views out over the river.
The carvery and cocktail bar have been abandoned and the tables and chairs removed, giving it a ghostly presence.
The Living Well health suite is the same, the inviting pool where the late prime minister chatted to happy, smiling children in 1988 now drained and smothered in chilling air.
Above are four floors of bedrooms, once where top figures from politics, entertainment and sport stayed but now empty and in pitch darkness.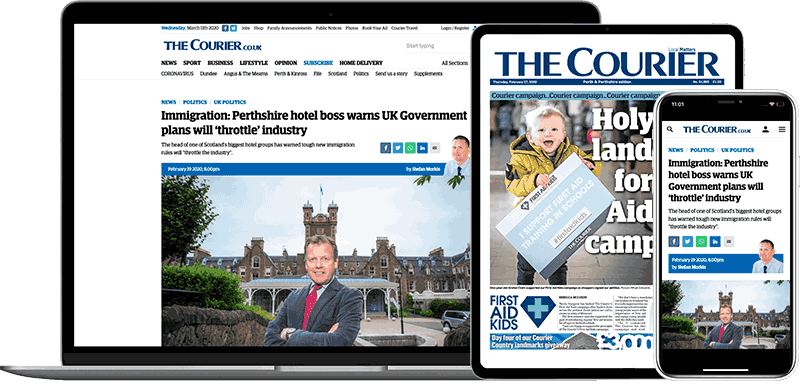 Help support quality local journalism … become a digital subscriber to The Courier
For as little as £5.99 a month you can access all of our content, including Premium articles.
Subscribe