Monifieth knitters hit snag in bid for world record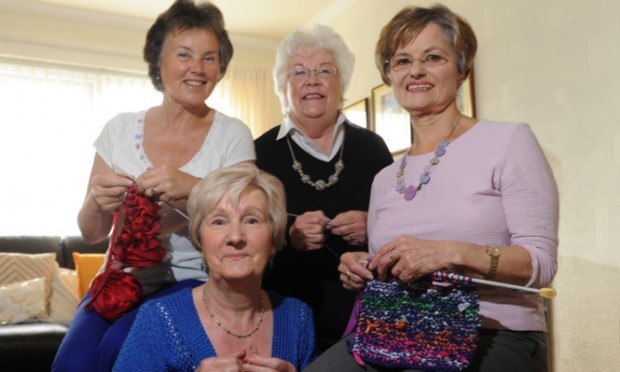 A record knitting attempt has hit a snag, leading to a desperate plea for help.
Organisers hope to break the record for the most people knitting together but are still looking for a venue to accommodate more than 3,000 people.
The record they have to beat was set recently at 3,083 people by the WI in England and Norma Duncan of the Monifieth Knitting Group hopes to stage the challenge in Dundee.
She said the knitters are raring to go but have hit a stumbling block with the location for their attempt, which should take place in September.
Norma said: "We have had so much interest from groups wanting to take part it has been incredible. Everyone really wants to get going but we can't do anything more until we get the venue sorted out.
"If we can just get that sorted I am sure that we can beat them," she added.
The Caird Hall has been provisionally booked but, despite setting them back £1,000, its capacity is less than 3,000 meaning the bid will fail before it has even started.
The group has contacted universities, as well as Dundee City Council, which suggested an open-air event in Baxter Park but Norma said Scotland's unreliable weather could lead to disaster.
She said: "It would just have to rain on the day and people won't come down."
The group is now pinning its hopes on Dundee football stadiums which offer some protection from the elements.
Norma said: "We've been trying really hard because I want to do it in Dundee. This is a fun thing for everybody and something I want to take place to combat the negative image of Dundee.
"I want to make Dundee the knitting capital of the UK, not the teenage pregnancy or drug capital."
She has been knitting for more than 50 years but there is a mixture of amateur and experienced knitters hoping to take part.
"Participants don't have to be good at all. What we would really like is to get people to knit a square each, then we can put them together to make blankets."
The blankets would be given to charity and Norma said she hopes to put their work to good use for homeless projects.
Anyone who can help is being asked to get in contact with Norma by email at thebigknit2013@yahoo.co.uk.