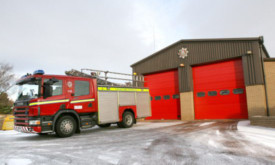 DOWNGRADING BALMOSSIE fire station would be a "travesty" that would undermine the credibility of the new Scottish fire board, it has been claimed.
Dundee Labour spokesman on Tayside Fire and Rescue Board Councillor Richard McCreadie was commenting on the disclosure that the station, serving Broughty Ferry and Monifieth, dealt with only five overnight primary outbreaks in the last nine months.
This prompted Angus councillor Bob Myles, who also sits on the outgoing Tayside fire board, to say the survival of full-time night cover looked difficult to defend.
The Tayside board had previously rejected two attempts by former firemaster Stephen Hunter to downgrade Balmossie to retained (part-time) cover overnight to allow a full time crew to be based at Forfar and more full-time cover in Perth, where he believed there was greater need.
The Scottish Fire and Rescue Service is to carry out a detailed assessment on the best use of services.
Mr McCreadie said: "It would be a travesty if one of the first acts of the new Scottish Fire and Rescue Service was to overturn a democratic decision made by local councillors from across Tayside to retain full-time night-time cover at Balmossie. This decision has been made not once but twice and it should be respected.
"If the argument is that parts of Angus need an improved service, then let's make the case and campaign for better funding. It is wrong to play one area off against another.
"The current system of governance of Tayside Fire and Rescue Service is far from perfect but at least by having local councillors making the decisions, we were ensuring a level of local accountability.
"It would undermine the credibility of the new Scottish Fire and Rescue Board if they came in and immediately overturned a local democratic decision.
"They must listen to the voice of local politicians and much more importantly, local people.
"On Balmossie the message was loud and clear that the case for reducing cover was not supported by local people."
Mr Myles acknowledged the home safety visits Balmossie carries out but thought it "ludicrous" to keep it as a full-time station round the clock.
aargo@thecourier.co.uk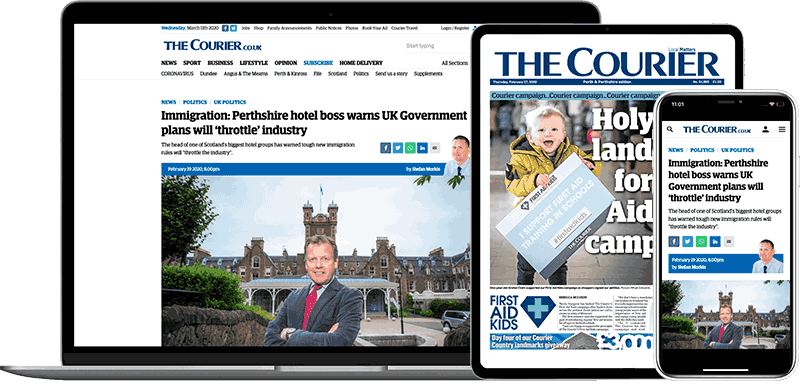 Help support quality local journalism … become a digital subscriber to The Courier
For as little as £5.99 a month you can access all of our content, including Premium articles.
Subscribe