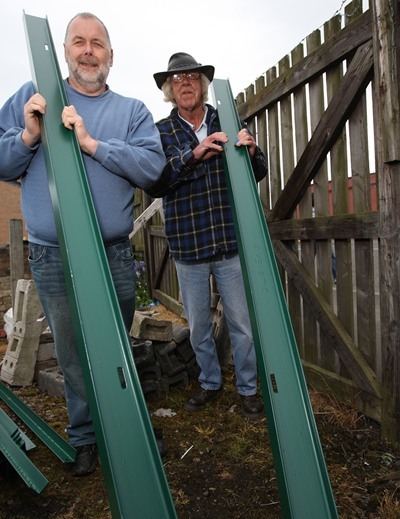 One of the best-known allotment sites in Dundee will receive a facelift from today as work starts to give it a £30,000 perimeter fence.
The wooden barrier around the Clepington Gardens and Allotments Association land has endured the elements for many decades, and has stood guard over thousands of football fans making their way to and from Tannadice Park for Dundee United matches.
Running along Tannadice Street, Arklay Street and Sandeman Street, its panels and stanchions have been weakened to beyond the point of repair, and it is now to be replaced by a 7ft metal palisade structure.
The works have been funded thanks to £10,000 each from Dundee City Council and the Awards For All lottery scheme, leaving the association to cover the final portion.
Despite its inner-city setting, years of careful cultivation have seen it become a highly fertile growing space with rich dark soil perfect for producing crops of flowers and vegetables.
It also happily cohabits with its noisy football neighbour.
"People often think that being next door to Tannadice would be a problem for us, but it isn't," said association chairman Harry Tosh.
"Our gardeners work happily away with all the noise and commotion going on.
"There was a slight problem a some years ago before the Jerry Kerr Stand was built as some fans thought there might be a way to sneak into Tannadice by going through the allotments."
The association is to celebrate the new fence project from 11am-2pm on Saturday, May 28.
Plants raised by the members will be on sale, while the store will provide more specialist gardening needs and there will be tea and a tombola in the association hall.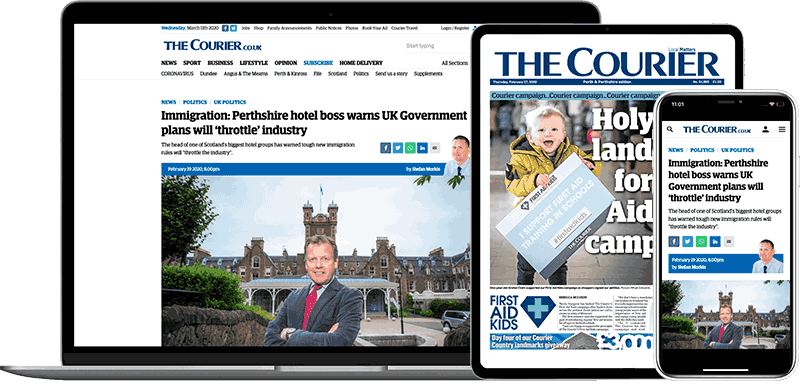 Help support quality local journalism … become a digital subscriber to The Courier
For as little as £5.99 a month you can access all of our content, including Premium articles.
Subscribe