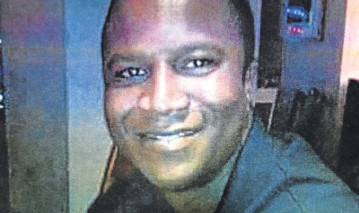 The sister of Sheku Bayoh describes how the Fife father of two was "killed like an animal" in a documentary.
Kosna Bayoh is seen speaking in front of MPs in the film 1500 And Counting, which will be screened later this year.
She said: "He was pushed, punched, he was kicked, brutally tortured, stamped on, killed like an animal. What was the police thinking at the time?
"Was it because of race? I don't know.
"Who would want to see their loved one suffer the way Sheku did? That was really disgusting, traumatic and painful.
"We are fighting for justice for Sheku because the way he died was really devastating and sad. We will not rest as a family until we get justice."
Sierra Leone-born Mr Bayoh, 31, died in Kirkcaldy on May 3 last year after he was restrained by police officers who used CS spray, PAVA spray and batons.
https://youtube.com/watch?v=CHjnpm2tKuc%3Frel%3D0%26controls%3D0%26showinfo%3D0
His death is being investigated by the Police Investigations and Review Commissioner.
Journalist Siana Bangura and filmmaker Troy James Aidoo were compelled to make the documentary after learning about the tragedy on Twitter.
A crowdfunding appeal raised more than £6,000 towards production costs.
Ms Bangura said: "The stories surrounding his death were disturbing and upsetting and the silence surrounding his killing really unnerved Troy and I."
The film focuses on the Bayoh case but also looks at the death of Sarah Reed, who died in England in January.
After it is completed, Ms Bangura said she plans to take the documentary to Westminster.
According to the charity INQUEST, there have been more than 1,500 deaths in police custody in the UK since 1991.
Ms Bangura added: "The process has been interesting. I just mostly feel so sad for Sheku's family but their unity is really heartening and I desperately hope they get justice soon.
"We wondered why so many British people were outraged by the deaths of African-Americans, using platforms like Twitter and Facebook to react and protest in real time, but were completely silent when faced with the same situation on British soil.
"After much frustration we discovered that, more than anything, people just didn't know. They did not know or realise that these things happen here too. Sheku's death is part of a tragic pattern of deaths in or directly following police custody in the UK."
Assistant Chief Constable Kate Thomson said: "Due to the ongoing independent investigation into the circumstances surrounding Sheku Bayoh's death currently being carried out by the Police Investigations and Review Commissioner, it remains inappropriate for us to comment at this time.
"Whilst we await the conclusion of the investigation, I wish to offer our continued condolences to Sheku's family."
Updates on the film can be found at the website www.1500andcountingfilm.com or on Twitter at @1500AND counting.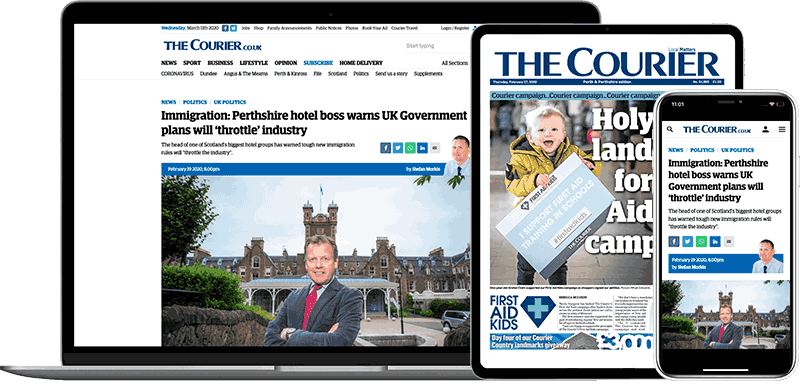 Help support quality local journalism … become a digital subscriber to The Courier
For as little as £5.99 a month you can access all of our content, including Premium articles.
Subscribe