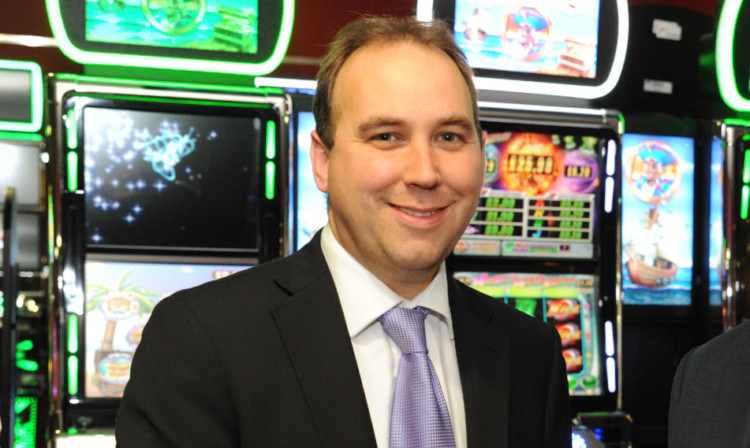 The power to axe politicians who commit gross misconduct in office, proposed on the back of violent crimes by ex-Dunfermline MSP Bill Walker, will be included in today's Queen's Speech.
A bill on the powers of recall had been brought to Westminster by Dunfermline and West Fife Labour MP Thomas Docherty, so the disqualification period for elected representatives would be shortened.
Now the Queen will announce a Coalition Government pledge to take forward plans that could see such offences leading to the disqualification of MPs or MSPs.
Walker eventually quit his seat after being found guilty of carrying out 23 instances of domestic assault against three ex-wives and a step daughter over a near-30 year period.
However, the former SNP member could not have been thrown out of Holyrood because the maximum jail term he could receive was a year one day under the required amount to disqualify him as an elected member.
The 72-year-old was released from Dumfries Prison in March after serving six months of his sentence for the attacks on three former wives, Maureen Traquair, Anne Gruber and Diana Walker and a teenage step-daughter. Just last month he failed in a bid to overturn his convictions.
A number of scandals have rocked parliament recently including the expenses claims of former Conservative Culture Secretary Maria Miller but it is not clear exactly what new powers will be given to sack misbehaving politicians.
Previous Government considerations included a public petition that would need the signature of 10% of constituents to trigger a by-election.
The petition process would be set in motion either if an MP was sent to jail for a year or less or the Commons decided their behaviour warranted it.
One source said: "There are two strands. One is what the Government originally consulted on, which would mean keeping the 12 month for attendance disqualification but you would have a public petition.
"What is worried about, after Maria Miller, is that we would then have MPs sitting in judgment of themselves."
The second strand, the insider said, would be for Mr Docherty's proposals to be examined. The idea of recall was included in both the Conservatives' and Lib Dems' last general election manifestos, but talks between the coalition partners on the issue broke down in February.
Photo by David Wardle