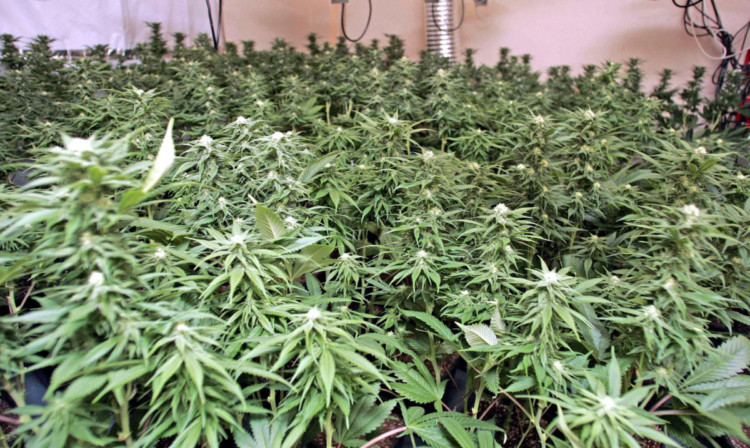 A businessman was jailed for 15 months yesterday after allowing his Glenrothes industrial unit to house a £180,000 cannabis farm.
James Murray, 47, had allowed associates to use the premises on Faraday Road after leaving for a martial arts training course in Thailand.
However, after returning early from his trip, he discovered the building was being used for an industrial scale cannabis cultivation, but failed to report the matter to the police.
Murray, of Cadham Terrace, Glenrothes, had pleaded guilty on indictment to being concerned in the supply of cannabis between November 29 2012 and March 7 2013, before returning for sentencing at Kirkcaldy Sheriff Court yesterday.
The court had previously heard that Mr Murray had allowed an associate to use the premises for a motorcycle repair business and a "small" cannabis plantation.
But after returning from Thailand he discovered an industrial-sized operation in full swing.
He failed to report the matter but police discovered more than 300 plants when they raided the premises in March last year.
Martin McGuire, representing Murray, said a custodial sentence could have a devastating impact on his client's family.
Sheriff Grant McCulloch said the offence was only punishable by a spell behind bars.
"You allowed your premises to be used for what you thought was a small, personal cannabis cultivation," he said.
"When you returned you found that was not the case. If you had done something then you would not have found yourself here now.
"I accept you were not the person growing and no doubt selling the cannabis, but this was a sophisticated enterprise that could not have happened without your industrial unit.
"A custodial sentence is required for allowing this sort of thing to take place.
"You did not alert the authorities and this decision you will regret in time."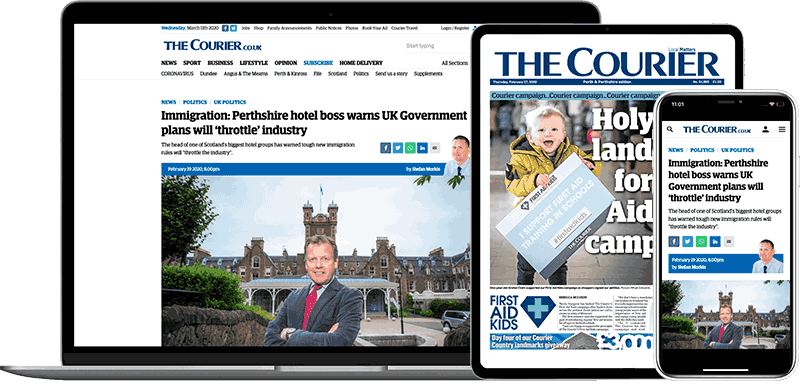 Help support quality local journalism … become a digital subscriber to The Courier
For as little as £5.99 a month you can access all of our content, including Premium articles.
Subscribe