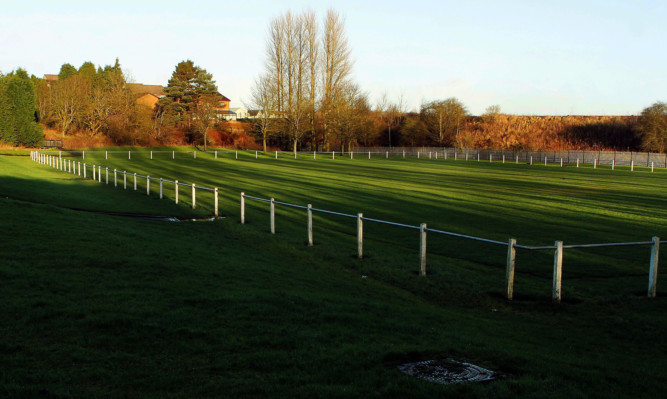 Tesco is in talks with possible buyers for its abandoned supermarket site in the middle of Cowdenbeath.
However, it could be some months before a sale is completed.
The North End Park site near Cowdenbeath Town House was one of the casualties in the supermarket giant's belt-tightening exercise earlier this year.
Tesco chief executive Dave Lewis said at that time it was "with a heavy heart" that the plans for a new-build in the town would be shelved.
The beleaguered retailer also closed its Kirkcaldy store with the loss of nearly 200 jobs and dumped plans for an expansion to its Cupar outlet.
In Cowdenbeath, the news that the much anticipated addition to the High Street, which would have created more than 150 jobs, was not going ahead was greeted with dismay.
Local MSP Alex Rowley said Tesco would have been a "godsend" for the economic regeneration of the former mining town.
Since then, however, Tesco has been marketing the site which lies at the northern part of the High Street.
A spokesman for Tesco said: "We have been actively looking for a buyer and are in negotiations with possible purchasers.
"However, it will likely be a couple of months before a sale will be complete. We will, of course, inform the local community as matters progress."
One consolation for the town was the fact that before the plug was pulled on the superstore, a spin-off sports hub was built.
North End Park was home to many sports clubs and as part of the planning agreement the developer agreed to build a new sports hub in the adjoining village of Lumphinnans.
That stated the leisure facilities had to be completed before any work began on the supermarket site.
The £1 million sports hub was nearing completion when Tesco made the decision to abandon its plans for the new store.