 Scotland's top law officer is considering a report into the death of a man in police custody.
Lord Advocate Frank Mulholland QC has received an interim report into the death of Sheku Bayoh from the Police Investigations and Review Commissioner (PIRC).
It is continuing to investigate what it said were "complex lines of inquiry" resulting from the case.
Mr Bayoh, 31, was detained after police were called to an incident in Hayfield Road, Kirkcaldy, Fife, on May 3 and died in custody.
His family have vowed they will not rest until they get answers about his death.
A PIRC spokesman said: "The Police Investigations and Review Commissioner has now submitted an interim report to the Crown Office on its independent investigation into the circumstances surrounding the death of Sheku Bayoh on 3 May 2015.
"Our team of experienced and skilled investigators have gathered evidence, taken statements from witnesses and recovered productions and continue to investigate complex lines of inquiry.
"The commissioner will continue to pursue further expert evidence in relation to the cause of death and is working closely with the Crown Office in this regard.
"The Lord Advocate is now considering the interim report."
Lawyer Aamer Anwar, speaking on behalf of the Bayoh family, said they had"raised serious concerns with both the PIRC Commissioner and the LordAdvocate".
Mr Anwar claimed: "It has been clear to the family for some time that PIRC lack the necessary powers to hold Police Scotland to account, as well as being able to robustly scrutinise and investigate the death of Sheku Bayoh.
"Furthermore the Bayoh family have raised 53 separate points of concern in a letter to the Commissioner and Lord Advocate on July 31 2015 which they expect to be addressed before any report can be finalised."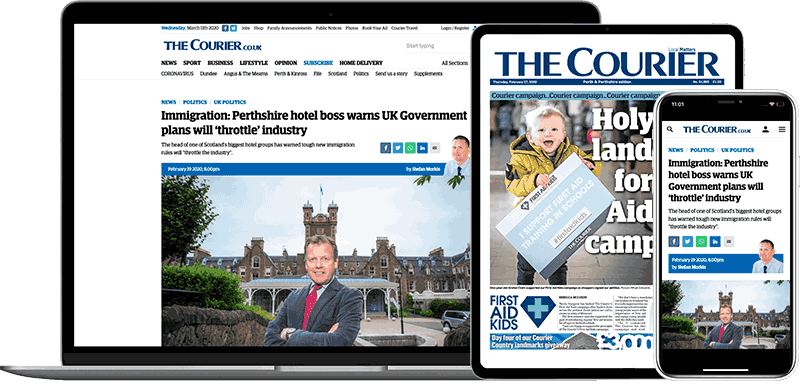 Help support quality local journalism … become a digital subscriber to The Courier
For as little as £5.99 a month you can access all of our content, including Premium articles.
Subscribe