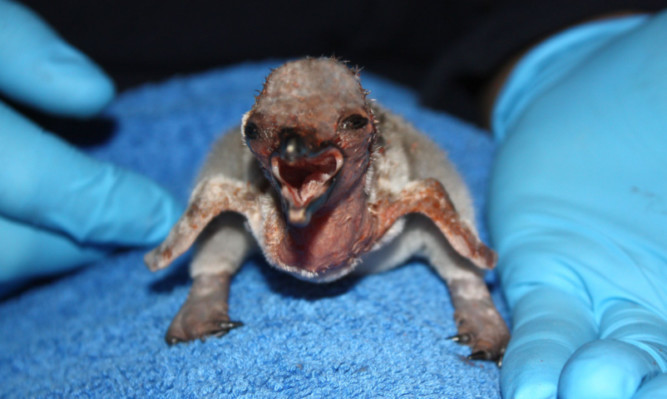 It was a case of Game, Set and Hatch when St Andrews Aquarium welcomed the arrival of its first penguin chick.
The Humboldt Penguin chick, named Ace, successfully cracked its way out of its egg over the course of the weekend.
The egg, belonging to Andi the Penguin, named in honour of Andy Murray, is from a second batch of eggs produced by the penguin in May this year.
Andi's first batch of eggs failed to produce a chick.
When the second duo of eggs arrived a few weeks ago, Aquarium staff were hopeful that one of the eggs was fertilised.
It was kept in an incubator to give it the best chance of hatching and early on Friday morning cracks began to appear.
Within a few hours there were audible signs of life coming from the sturdy egg, which took more than 48 hours to hatch.
On Sunday morning, Ace flopped out of its shell and chirped its way into the hearts of the team of Fife aquarists at St Andrews Aquarium who had gathered to watch the spectacle unfold.
St Andrews Aquarium manager John Mace said it had been an "incredibel experience."
He said: "Because it takes such a time to hatch, we had time to focus the CCTV onto the eggs so we didn't miss a moment, and to photograph the different stages of hatching as it took place.
"It was terribly tempting to help the wee chick along on its journey into the world, but it's always better for the chick if we let nature take its course.
"The penguin chick is now acclimatising itself to its new surroundings and we're providing round the clock care for it in these very early days.
"The next few days are vitally important so we'll be keeping a close eye on the chick."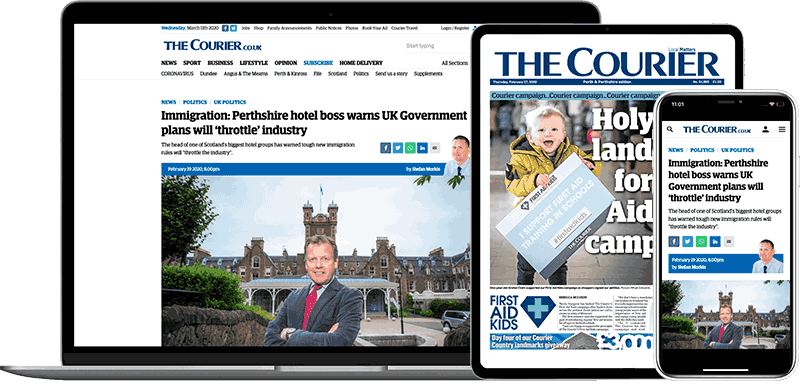 Help support quality local journalism … become a digital subscriber to The Courier
For as little as £5.99 a month you can access all of our content, including Premium articles.
Subscribe