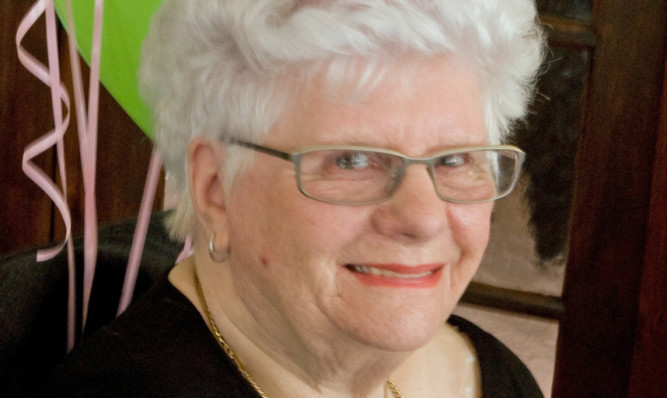 A funeral is to take place for a tragic Fife pensioner.
The family and friends of Mary Logie will gather at Leven Parish Church for a service remembering the 82-year-old grandmother who was found dead in her flat in January.
A 40-year-old woman is accused of the elderly churchgoer's murder.
Reverend Gilbert Nisbet will lead tributes to widow Mrs Logie, described as a "friendly, outgoing and kind lady".
Born and brought up in Methil, she worked in a local chemist after leaving school and before meeting her husband.
She was married for 33 years to Walter and the couple had two sons and a daughter.
Mrs Logie later worked as a part-time cleaner at a local photography business and as a home help, and was involved with the Church of Scotland Guild.
She was found battered to death in the living room of her first-floor flat in Green Gates, Leven, on January 5.
The pensioner had planned to visit a friend in hospital that day but did not turn up.
She had recently spent Christmas with one of her sons in England and was said to have led an active life, with lots of friends.
* Sandra Gaughan or Weir, from Leven, is accused of murder and theft.