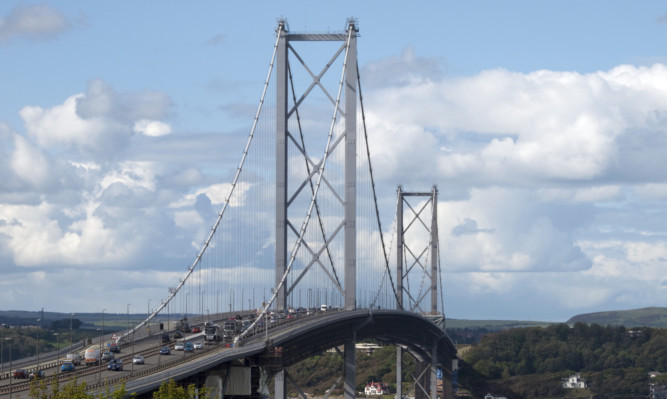 Motorists are being warned to avoid the Forth Road Bridge later this month as essential work is planned.
The A90 and M90 (M9 spur) will be closed to all traffic south of Echline Junction on three weekends to allow for the demolition of the B800 bridge between South Queensferry and Kirkliston.
The Forth Road Bridge itself will only be open for local access.
This is another milestone in building work on the new Queensferry Crossing.
The road will be closed in both directions from 8pm on Saturdays October 24 and 31 and November 14 until 6am the following Mondays.
Diversion routes for A90 traffic will be via the M9 or A904/5 for non-motorway traffic, Kincardine Bridge and the A985. Local access between South Queensferry, Kirkliston and Dalmeny will remain available.
The closure will be in place between the Echline junction south of the Forth Road Bridge and north of Barnton on the A90. In addition, the M90 (M9 Spur) will also be closed in both directions.
Considerable delays are expected and road users are advised to avoid the area.
Those travelling to and from Edinburgh Airport should take the closure into consideration when planning their journey.
Road users are encouraged to plan their journey and make use of the live traffic updates available from Traffic Scotland.
Transport Scotland's roads and infrastructure manager Steven Brown said the team intended to demolish the old B800 bridge over three weekends, avoiding Remembrance Sunday.
"We will work closely with our contractor to ensure every effort is made to reduce the duration of the closure and to lift the restrictions as early as is possible.
"During the closure the Forth Road Bridge will remain open for local access only.
"All road users are advised that considerable delays are expected in the vicinity of the Forth during these closures and they should use the alternative diversion routes via Kincardine or from further afield, by diverting at Perth and using the A9/ M9 to travel south of the Forth.
"In order to minimise the overall future disruption to road users, the closure of the A90 and M90 south of the bridge is being utilised by the Forth Bridges Operating Company (Amey) to undertake some of the regular maintenance work required on the Forth Road Bridge.
"As a result a single lane contraflow will be in place on the Forth Road Bridge for the duration of the A90 closure.
"Our team have liaised closely with City of Edinburgh Council and Transport Scotland's Operating Companies to co-ordinate maintenance on the adjacent road network again with the aim of minimising the overall disruption to road users in the area."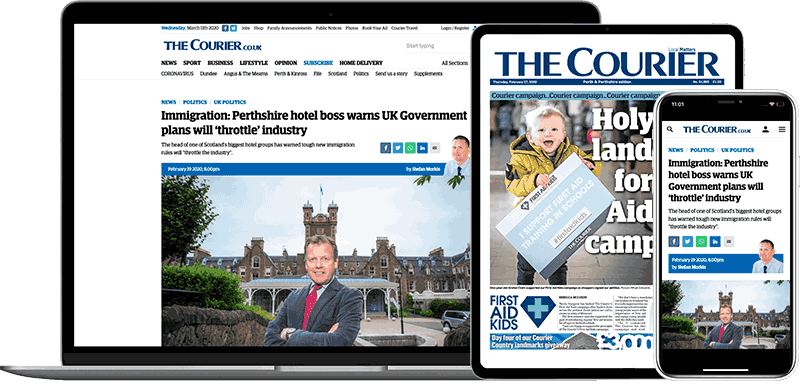 Help support quality local journalism … become a digital subscriber to The Courier
For as little as £5.99 a month you can access all of our content, including Premium articles.
Subscribe