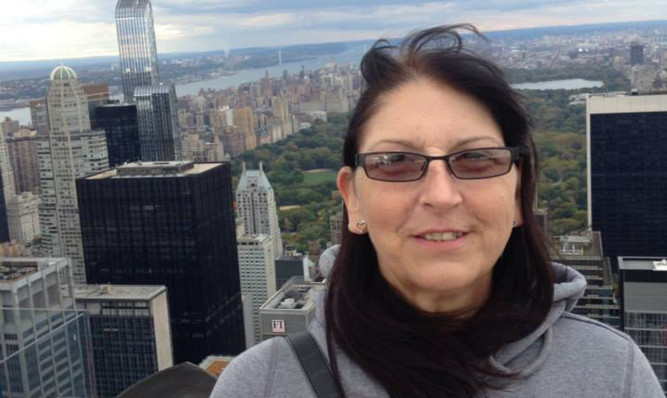 A Fife man accused of murdering his mother and concealing her body under a caravan said she was "stressing him out", a trial has heard.
Ross Taggart's former girlfriend Alannah Mackie, 28, told Edinburgh High Court that he had texted her in the early hours of December 22 last year saying his mother Carole Anne Taggart had stormed out of their home following an argument.
A jury was shown a text exchange between Taggart and Miss Mackie beginning at 12.53 am on December 22, where Taggart messages: "Seriously had enough. Told her to go to the caravan herself at Xmas, I'm over it"
At 1.07am , Taggart texted: "Aw, soz, just got fed up at her moaning about life, twice she has told me she wants to die, I was just like get a grip, totally pissed off.
"Going to phone my social worker and see what I can do about somewhere else to stay."
At 1.11am, Taggart texts: "I'll be in work, at least I get no grief there, was having an awesome weekend and she goes and ruins it again."
In a subsequent exchange later that evening, Miss Mackie asked: "Is it not bothering you?"
Taggart replies: "Yeh, it is cause I'm now worried she has went out and done something stupid, but I'm trying not to think like that.
"I'm off tomorrow, I'll go up if I haven't heard anything but I'm defo not going up there chasing her tonight."
In a text at 8.42pm, Taggart tells Miss Mackie: "My head is minced, it's proper doing my head in.
"It's getting to the point where I don't care what she does anymore."
Miss Mackie asked: "What were you arguing about that caused this?"
Taggart replied: "Me not doing as I'm told and not supporting her enough.
"It's laughable yeah, I'll survive, I'm a big boy."
On December 23, Taggart texted Miss Mackie: "Just had the police back to check the house.
"Sent someone to ask me more questions, it's like I've kidnapped her."
In earlier evidence, Karen Fotheringham, 44, a friend of Ms Taggart and a child care assistant at the nursery she ran at her home address in Dunfermline told the trial that she had arrived at work on December 22 and that Ms Taggart's car was not there.
Mrs Fotheringham said: "It was always there and if it wasn't going to be there, she would have told me. I thought it was strange."
Mrs Fotheringham said that she texted Ms Taggart a number of times with no reply. She said Ross Taggart had come into the living room with his mother's phone.
Asked if this was unusual, Mrs Fotheringham said: "Carol always had her phone in her hand. "Ross said 'there's no point texting my mum because I have it and she is not here.
"He said they had a row at 1am and she had left and he presumed she was in the caravan.
"I phoned it and phoned it and the voicemail box was full."
After visiting the caravan at Pettycur Bay the following day and finding it empty, Mrs Fotheringham said she returned to the nursery, called the police and passed the phone to Taggart.
The jury was played the nine-minute call during which Taggart told the operator that his mother had been "depressed quite recently" and had "loads" of medication, including anti-depressants and sleeping tablets.
Taggart told the operator that he had argued with his mother and assumed she had gone to the caravan, but "we've been to the caravan and she's not there."
During the call Taggart also told the operator: "Her phone's here and she took her bag."
Mrs Fotheringham said that she spoke to Taggart after his mother's car was found in Dunfermline's Bruce Street on Christmas Day.
Mrs Fotheringham said: "He said police found the car. He took the keys to them.
"I said: 'are you at the police station?' and he said: 'no, I'm going up the town for a drink with my pals. It was all getting to me. My pals thought that would be a good idea, to go out for a bit.'"Taggart is alleged to have repeatedly struck Carole Anne Taggart on the head, seized hold of her neck and compressed her throat using his hands or "an unidentified item" between December 21, 2014 and January this year.
Taggart is also accused of attempting to defeat the ends of justice by concealing his mother's body within a void under a caravan at Pettycur and attempting to tidy, clean and remove blood staining and other forensic evidence from two addresses and the boot of a car.
He is also accused of reporting his mother as missing and telling others that she earlier left her home and he did not know where she was.
Taggart also faces a theft charge of using his mother's bank card and stealing a bangle and ring and going to a pawnbroker claiming he had inherited the jewellery.
The trial before Lord Uist continues.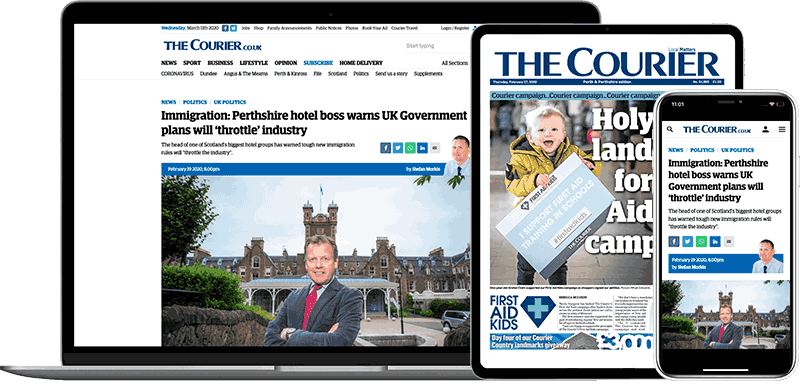 Help support quality local journalism … become a digital subscriber to The Courier
For as little as £5.99 a month you can access all of our content, including Premium articles.
Subscribe