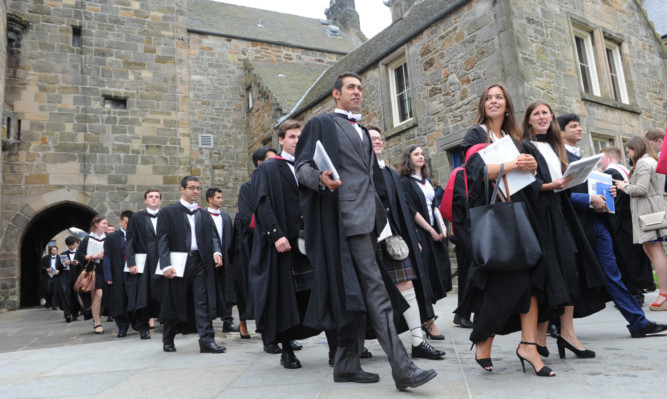 UK universities are among the best in Europe, according to a new league table, with the University of St Andrews cementing its place in the top 50.
The latest Times Higher Education European University rankings reveal that the UK is dominating higher education across the continent, taking a quarter of places – 46 institutions in total – in the top 200.
But the list also shows that Germany is closing the gap, with 36 institutions making the cut this year.
The new table comes amid continuing concerns that visa changes are leading to fewer international students choosing to come to the UK to study.
St Andrews has been placed 35th on the list, behind Edinburgh (7th) and Glasgow (28th) in terms of the other Scottish institutions which made the top 50.
"For a small nation like Scotland to have three universities in the European Top 50 is a considerable achievement and testament to the quality of our institutions, their staff and students and the very high standards of our academic programmes," a spokesperson for the University of St Andrews said.
"We rest on our laurels at our peril however.
"It's clear from this league table that European competitors are fast catching up and that the rhetoric around the UK debate on border controls may be having a damaging effect on efforts to recruit international students.
"St Andrews is the most international of Scotland's universities over a third of our students invest in Scotland and come to study here from overseas.
"International student fees support thousands of Scottish jobs and students add immeasurably to our cultural and economic strengths.
"Along with other Scottish universities, we'll be doing all we can in St Andrews to reinforce the message that Scotland remains open, and welcoming, to students of all nations."
An Economic Impact Report published in 2012 showed that St Andrews University contributes £485 million to the Scottish economy annually, with a substantial proportion of that through international student fees.
The university also supports around 9,000 jobs again in large part due to international students choosing the high quality of Scottish academic programmes.
Rankings editor Phil Baty said that international students were "hugely important" to UK higher education and the wider economy, warning that this "lifeline" was being put at increasing risk due to immigration policies and the rising popularity of other European universities.
"Not only are our restrictive immigration policies and the noisy rhetoric surrounding the issue leading many students to perceive that they are not welcome in the UK, we are also seeing the increasing popularity of European universities which are often just as highly ranked as their UK competitors but also much, much cheaper to study with," he added.
Overall, Oxford was the top ranked European university this year, followed by Cambridge in second and Imperial in third place.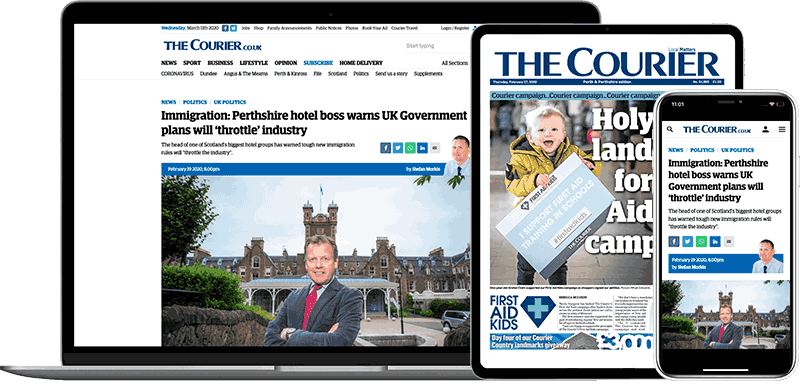 Help support quality local journalism … become a digital subscriber to The Courier
For as little as £5.99 a month you can access all of our content, including Premium articles.
Subscribe