For years tourists have marvelled at Fife's Secret Bunker an incredible complex of underground passages and rooms built in a bid to help protect Scotland from nuclear attack.
Hidden from sight beneath an unsuspecting Fife farmhouse, it is now open to the public and is regarded as one of the nation's most popular tourist attractions.
However, The Courier can today reveal an extraordinary twist in the secret bunker story.
The farmhouse has not just been hiding an underground bunker it is also home to a huge cache of Nazi gold.
Military chiefs made the phenomenal discovery earlier this year after a team of defence experts targeted the secret bunker during testing of new radar equipment designed to scan underground structures.
They were amazed to see the pictures showed not just the subterranean complex but also a large metallic object buried close to the missile which sits outside the farmhouse.
James Mitchell, owner of the Secret Bunker, takes up the story.
"When we received the images showing us that something was buried under Scotland's Secret Bunker's grounds, curiosity naturally got the better of us," he explained.
"The first opportunity we had to dig deep, we took it."
However, James admits he was lost for words when the mysterious object was brought to the surface.
"We were just stunned at what we found," he explained.
"The property was under government ownership until I purchased it in 1993 so clearly there's a mystery here that remains to be solved."
Dozens of bars of gold, clearly stamped with Nazi insignia, were found.
International gold expert Rolf Paoli is in no doubt as to the veracity of the find.
"There is no room for doubt," he said. "It is pure, solid gold. Only a fool would conclude otherwise."
The worth of the cache has yet to be assessed but is thought to run into several millions.
How the gold came to be in Fife remains a mystery.
However, one possible line of inquiry is that it was buried beneath the bunker by a frantic Third Reich soldier.
Last month, TV psychic Derek Acorah claimed to have detected the presence of a doomed German officer within the bunker.
Acorah said the soldier killed himself by downing pills kept in the heel of his shoe.
The ghost was just one of a number of spirits apparently picked up by the medium.
Just how many of the spirits were ultimately involved in burying gold beneath the top-secret structure may never be known.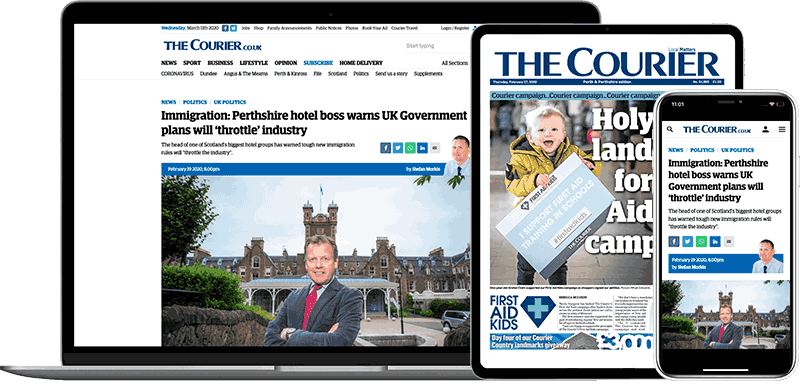 Help support quality local journalism … become a digital subscriber to The Courier
For as little as £5.99 a month you can access all of our content, including Premium articles.
Subscribe