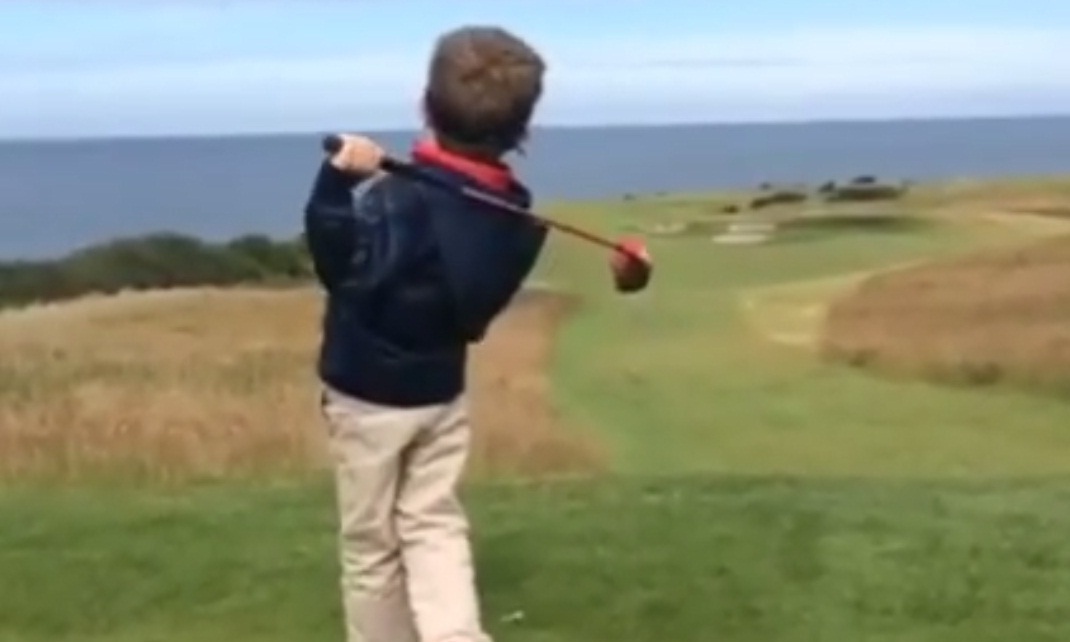 A video of a one-armed four-year-old boy hitting a perfect drive on a St Andrews golf course has been viewed millions of times online.
Tommy Morrissey was born missing part of his right arm below the elbow.
But the youngster, from Florida, has not let it stop him from playing – and excelling at – golf.
By the time he was threeTommy was able to drive the ball for 100 yards and has impressed professionals across the world with his ability and attitude.
A clip of him driving the ball at the Fairmont Golf Course in St Andrews earlier this yearhas now been viewed nearly three million times online since it was posted last week.
Rapid Fire #nolimits #zerohandicap #onearmgolfer #imonly4 #futuremasterschamp #bmwchamp @UAGolf pic.twitter.com/eZpNg552C7

— Tommy Morrissey Golf (@onearmgolfer) August 23, 2015
He nicknamed his right arm Nemo, after the Disney fish born with an underdeveloped fin in the movie Finding Nemo.
His family lives next to the famous Bear's Club in Florida and less than a mile from the homes of such stars as Rory McIlroy, Tiger Woods and Michelle Wie.
He has met golfstars including Rickie Fowler and has also featured on The Ellen Show in the US.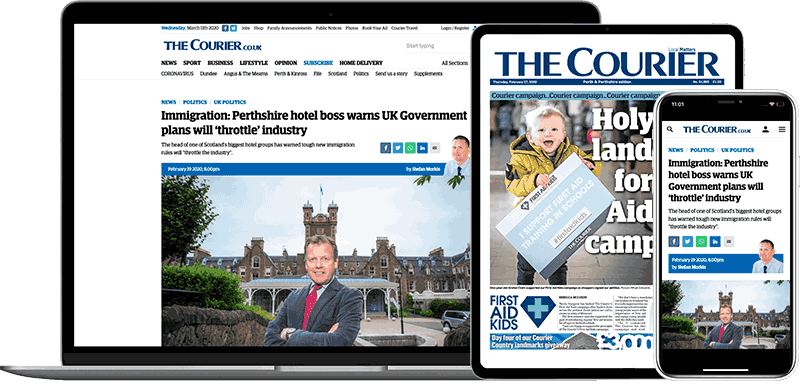 Help support quality local journalism … become a digital subscriber to The Courier
For as little as £5.99 a month you can access all of our content, including Premium articles.
Subscribe