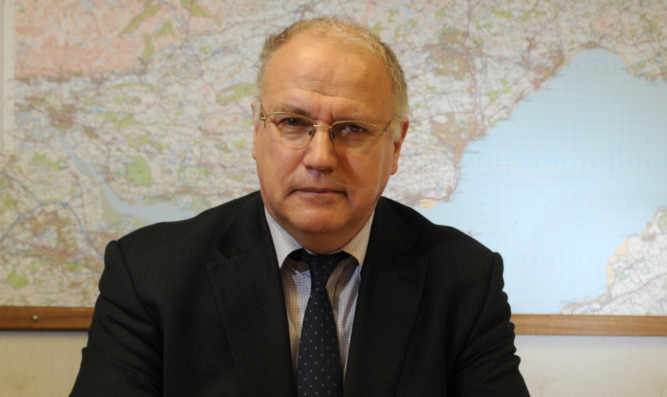 Fife Council looks likely to back down on a controversial proposal to stop free fruit in schools and nurseries.
An anti-austerity campaigner compared the proposal to Margaret Thatcher's decision to end free school milk in the 1970s.
It is one of a raft of cuts detailed in the council's draft budget for 2016 to 2019, which will be decided on February 25.
But council leader David Ross said he would be "surprised" if the proposal, which would save £290,000, went ahead.
He told The Courier: "Certainly, we're going to look again at the free fruit in nurseries. I would be surprised if that was in our final budget."
He indicated that the measure had not proved popular with a number of people who responded to the budget consultation.
In Fife, children in nursery and primaries one and two receive free fruit three times a week as part of an initiative aimed at helping youngsters form healthy eating habits.
A council leaflet for parents enrolling their children into nursery said: "The free fruit in schools initiative targets the youngest children, where eating fruit and vegetables is most likely to be habit forming and where the health gain might be the greatest in the long term."
Tam Kirkby, secretary of the People's Assembly in Fife, said: "Yes, the council is looking for efficiency savings and that's fine. That's something the public would expect them to be doing.
"But when it comes to taking fruit out of children's mouths, that harks back to Thatcher stealing milk from school children."
The group is campaigning for an amnesty on local government debt and a rethink of public-private partnership construction contracts, which it believes would help protect public services.
At the end of last year, the People's Assembly wrote to Fife Council urging councillors to "stand up against austerity cuts originated by the Tories and compounded by the council tax freeze".
Mr Kirby said: "So much has been cut from local government funding over the last 10 years we are now down to taking fruit from nursery children and forcing people to pay more for funeral services."