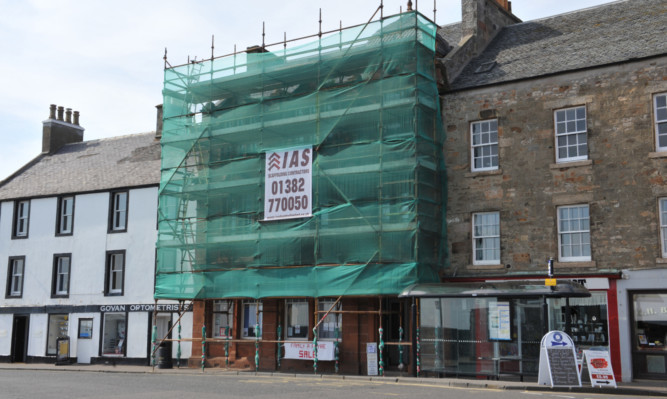 A new chapter will begin for an East Neuk library when it opens its doors as a hostel next week.
The former Murray Library has been transformed into holiday accommodation and business units for the creative industries.
Already the business units are fully occupied and next Tuesday the Murray Hostel will open to the public and welcome its first guests.
Refurbishment of the distinctive building was a key project in the Anstruther Townscape Heritage Initiative and conservation area regeneration scheme, funded by the Heritage Lottery Fund, Historic Scotland and others.
Trustees officially handed over the keys to leaseholder Yann Sypniewski, of Stirling, who will run the venture.
Mr Sypniewski said: "After years of running hostels around the world, I can't wait to create a welcoming place in this vibrant community.
"I'm very grateful for this opportunity and hope the Murray Library Hostel will not only become a popular choice for the tourists visiting Fife, but will benefit all the East Neukers.
"They may say that Fifers always have an eye for the main chance and I'm sure we're all going to make the most of this one."
Chairman of Murray Library Trust, Councillor Elizabeth Riches, said: "Yann Sypniewski has a wide ranging experience, having worked in hostels in London, Spain, France and Scotland.
"He obviously enjoys providing a welcoming environment for guests and works successfully with volunteers.
"His ability to speak four languages is going to be an added bonus.
"The trustees look forward to supporting Yann in this exciting venture which should bring lots of benefits to Anstruther."
The library was built over a century ago with money left by David Murray, of Anstruther, in an attempt to keep young men of the town out of public houses and give them educational and recreational benefits. It was not sufficiently successful, so a large snooker hall was added, which proved popular.
The trust ran the library and snooker hall for many years but when the library was shifted in recent years by Fife Council it struggled to raise enough money to maintain the building.
Grants were, however, secured to restore the building and transform it to its new guise.