 Drivers using the Forth Road Bridge will be monitored by new average speed cameras from Thursday.
The cameras will remain in operation on the A90 southbound lanes until the expected end of the project to build the Queensferry Crossing this December.
Last September average speed cameras went live to enforce a 40mph limit for northbound traffic on the A90.
As announced, this is now being expanded to include southbound traffic and extends from the Admiralty to Scotstoun junctions.
Transport Scotland's roads and infrastructure manager Steven Brown said: "When switching on the northbound cameras last year we indicated that southbound average speed cameras would be installed for use when required.
"With the progress being made on the A90 road upgrade and the shifting focus of the work, operations are now within close proximity to live traffic travelling in both directions on the A90.
"This means it is now time to switch the average speed camera system on and enforce the reduction of the speed limit to 40mph both northbound and southbound in the area.
"The safety of our workforce and the travelling public is of paramount importance and the cameras will encourage a safe and steady flow of traffic through the works area.
"Our experience of major road upgrades has shown safety cameras are a reliable way to improve safety for both road users and construction workers."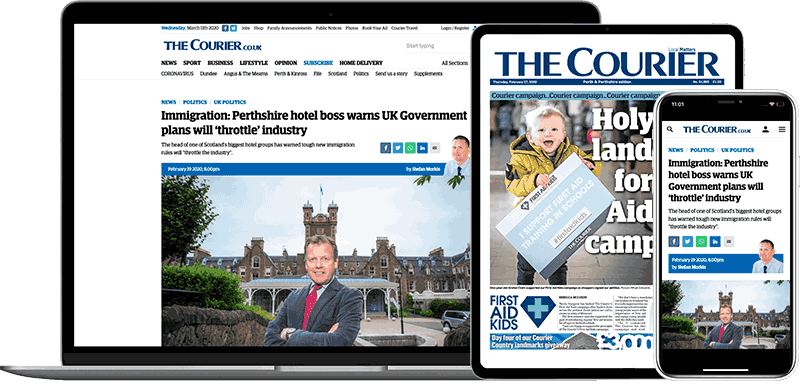 Help support quality local journalism … become a digital subscriber to The Courier
For as little as £5.99 a month you can access all of our content, including Premium articles.
Subscribe