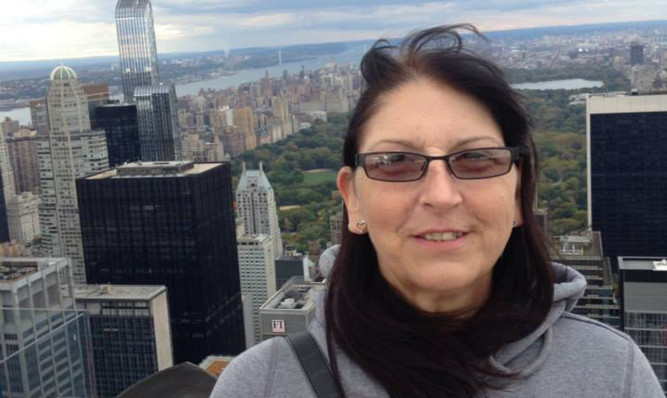 A Fife man accused of murdering his mother appeared "upset and agitated" to police after reporting her missing, a trial has heard.
Ross Taggart denies killing Carol Anne Taggart and hiding her body under a caravan in Kinghorn.
PC Alexander Smith told the High Court in Edinburgh that he attended Ms Taggart's home, which she shared with Taggart, with a colleague on December 23 last year.
Mr Smith said Taggart told the officers that he had argued with his mother in the early hours of December 22, and she had driven away.
Mr Smith said: "I asked why he had waited but he said he thought she would come back of her own accord.
"He seemed upset and agitated at that time and anxious."
Mr Smith said Taggart told him he was going to look for his mother at the caravan and the officer told him that police should enter it first.
Mr Smith said Taggart agreed to that.
PC Neil Gribbons, 32, told the trial that on arriving at the caravan later that day to search it, Taggart was there and told him he had already been inside and that the lights were on.
Mr Gribbons said the inside of the caravan was "immaculate", adding: "It looked like a show home place."
Darren Taylor, 30, a friend of Taggart's, said he had moved in with him after Ms Taggart's house was being searched by police.
Mr Taylor said Taggart had told him he and his mother had two new cars, both financed, and that Ms Taggart's vehicle could be handed back to cover this.
Advocate depute Iain McSporran asked: "So, before his mother's body was found, when there was still hope she could come through the door he tells you he could hand back his mother's car to pay off the finance?
"What would his mum say about that?"
Mr Taylor replied: "I don't think if it was my mum she would be too happy."
Mr McSporran asked: "Or if his mum was not going to be in a position to be worried about losing her car?"
Mr Taylor replied: "If you want to put it like that."
Thomas Wallace, 75, the owner of Pettycur Bay Caravan Park, told the trial that Carol Anne Taggart owned a caravan there and that he had seen Taggart there on "a couple of occasions".
Mr Wallace said that after Ms Taggart's disappearance he saw Ross Taggart walking towards the caravan from the direction of Kinghorn.
Mr Wallace said: "I told him the police were up at the caravan and he just walked away again towards Kinghorn. He didn't go up to the caravan."
Taggart is alleged to have repeatedly struck his mother on the head "by means unknown", seized hold of her neck and compressed her throat using his hands or "an unidentified item" between December 21, 2014 and January this year.
Addresses listed in the murder charge include Carol Anne Taggart's home in Dunfermline and Pettycur Bay Caravan Park in Kinghorn.
Taggart is also accused of attempting to defeat the ends of justice by concealing his mother's body within a void under a caravan at Pettycur and attempting to tidy, clean and remove blood staining and other forensic evidence from two addresses and the boot of a car.
He is also accused of reporting his mother as missing and telling others that she earlier left her home and he did not know where she was.
Taggart also faces a theft charge of using his mother's bank card and stealing a bangle and ring and going to a pawnbroker claiming he had inherited the jewellery.
The trial before Lord Uist continues.