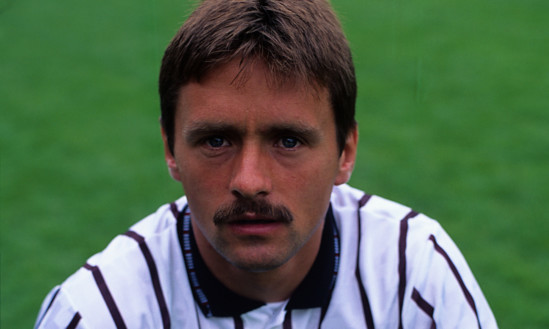 The death of a Dunfermline Athletic footballer should continue to serve as a warning over the dangers of carbon monoxide poisoning, a fellow club legend has said.
Pars captain Norrie McCathie was found dead in his home on the outskirts of the town in January 1996.
The 34-year-old was found alongside his girlfriend Amanda Burns, 26, after the small cottage they were sleeping in was filled with the poisonous gas.
The accident prompted huge outpourings of grief and thrust the dangers of the "silent killer" into the public eye.
Following a recent survey which suggests one in 10 Scottish adults has suffered the effects of carbon monoxide poisoning, Jim Leishman, McCathie's former manager at East End Park, said the dangers of the gas are just as relevant today.
"It was a tragedy and it was one of those things that could have been avoided," Mr Leishman told The Courier.
"Norrie was a club legend but it was also about two young people losing their lives.
"It affected so many people.
"Everybody at the club felt it but nobody more so than Norrie's family.
"I will always remember that day."
With no taste or smell, detecting carbon monoxide in the home is difficult and results in around 40 deaths a year.
Symptoms of poisoning include dizziness and nausea, as well as vomiting and tiredness.
Poisoning is often linked to faulty household appliances such as cookers, boilers and heaters.
This latest research, conducted by Dunfermline-based Corgi HomePlan, took in a sample of 2,000 properties.
The company's study states that 58% of UK homes will not have a serviced boiler this winter, a simple process that could detect a faulty appliance.
Corgi HomePlan director Kevin Treanor said: "Exposure, even at a low level, can lead to life-changing health problems, including brain damage, memory loss and depression.
"Regular servicing of all gas appliances and installing a carbon monoxide alarm will vastly increase the safety and protection of UK homes."