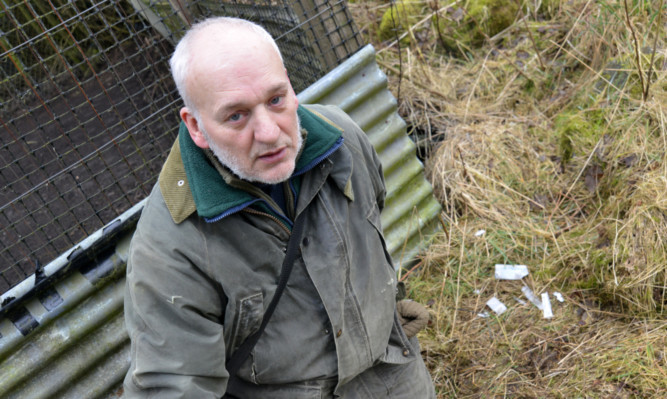 Used needles, believed to have been dumped by heroin users, have been found at allotments regularly visited by children.
The drugs paraphernalia, including a blood-covered syringe, was apparently thrown into a plot at Brucefield Allotments, in Lochgelly.
Plot holder George Kinnell, who keeps hens, turkeys and rare-breed poultry there, said he feared a child might have picked up a needle.
He also said he was worried that one of his birds could have been jabbed with any infection passed into their eggs.
And he suspects that more needles may still be hidden in undergrowth as empty packaging indicated more syringes than he recovered.
Mr Kinnell said the walkway is a short cut between Lochgelly and Lumphinnans and is popular with families who like to come and see the hens and turkeys.
He said drug users had been spotted taking heroin in the area in the past.
"It's tragic that users are choosing a spot where children and dog walkers are frequenting as it puts them at risk and it puts the plot holders at risk," he said.
"The last thing anyone would want is bairns coming up here and picking something like this up."
Mr Kinnell, a community councillor and member of the local Loch of Shining Waters group, urged people to take care in the area.
He found the paraphernalia in his compound, where his birds roam and like to scratch about. They have now been removed from the area for their welfare.
He said: "I've had to shut down the area as I'm concerned that if any of my birds had stepped onto the needles this could impact on the eggs they produce.
"I had only just let them out again as they had been locked up following the recent bird flu case."
Mr Kinnell alerted Fife Council's community warden team, which said it would patrol the area.
Team manager Dawn Jamieson said: "Safer communities officers went to look for the drug paraphernalia but were unable to find it."
However, another thorough search was planned and she said: "We will continue to monitor the situation to ensure the area remains safe."
Photo by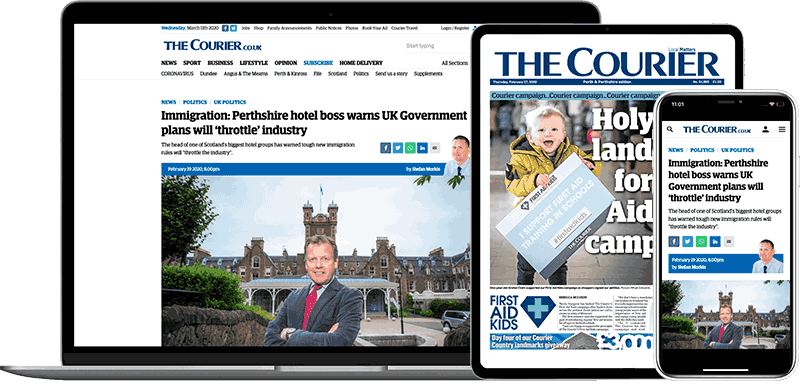 Help support quality local journalism … become a digital subscriber to The Courier
For as little as £5.99 a month you can access all of our content, including Premium articles.
Subscribe