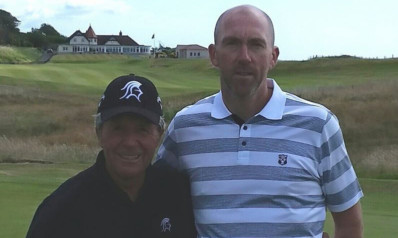 After 27 years of being in the golf business, the head professional at the Lundin Golf Club pro shop, Ron Walker, has been lucky enough to meet many people and play with several big names in the game.
But an unexpected visit on Sunday morning was "without doubt the best to date".
He received a call at 8.40am asking if South African legend Gary Player could come for nine holes at Lundin Links and would he like to join him.
Ron, 44, of Anstruther, said: "His personal assistant had actually been in touch at the start of last week asking if it would be OK to come down. We said to keep us posted.
"But the call was unexpected on Sunday morning asking if he could come down then and asking if I'd like to play."
Ron, who was accompanied by club member Steve Meiklejohn as caddie, said the experience was "simply unbelievable".
He added: "He was a complete gentleman who took time to speak to everyone. He's always been a hero of mine and what a legend.
"We played the first five and then 15 to 18. It was the first time Player had played at Lundin Links. There's not a lot of guys of 79 who can play like that. His swing was the same as it was back in the day.
"He's someone I always looked up to, so to play with him was unbelievable."
Ron, who was the pro at the Duke's Course for 12 years and is now in his sixth year at Lundin Golf Club, revealed that Player had never played at Lundin Golf Club before.
But this did not prevent the legend from "trousering" Ron in the game.
Ron went on: "I gave him 50 yards off the tees but that didn't matter. When we got to the last hole, he carried a 50-footer and I missed with a crowd watching.
"Nobody knew he was there, but everyone who saw him recognised him, the small man dressed in black."
Player, who won the Open in 1959, 1968 and 1974, will play in the Champion Golfers' Challenge as a curtain raiser on the Old Course.
The event will feature champion golfers whose victories span 60 years of Open history.
The four-hole challenge will be contested by an array of players, who each share the distinction of having won the Open to become the Champion Golfer of the Year, and features some captivating groupings among the seven teams taking part.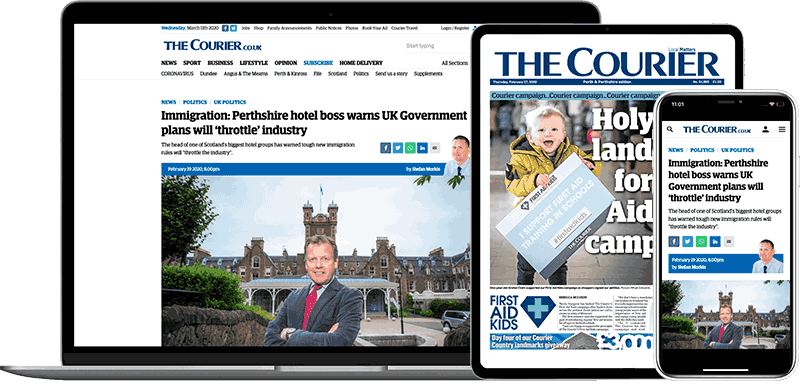 Help support quality local journalism … become a digital subscriber to The Courier
For as little as £5.99 a month you can access all of our content, including Premium articles.
Subscribe