 A village pub will be allowed to host live music, despite objections from local residents.
Three public objections had been made to Fife's licensing board following an application by Elie venue Braid's to host live and acoustic music.
However, members of the board were satisfied that noise levels would not impinge on nearby householders and granted permission.
Stating that only "wallpaper-style" music would be played, the owner of Braid's, Ian Kenny, assured residents that they had nothing to worry about.
"We fully appreciate the concerns but my wife and I moved here three years ago and are well aware of the previous issues," he told the board.
"We have engaged with customers to make sure that previous problems do not return.
"What we are looking for is the occasional ability to have some sort of acoustic music that would not be amplified.
"We have had the pub for 26 months and are striving to ensure that we don't upset anyone."
Previously the board had heard from resident Morris Bell, who lives around 100 yards away from the High Street pub.
He told board members that he was concerned about the size of the venue and its ability to host music acts.
"It is a small bar," he said.
"Elie is a quiet village and I think that noise nuisances should not be restored.
"There is a fear of whistleblowing and nobody wants to put their head above the parapet (but) it is too small."
However, unconvinced by residents' arguments, the board agreed to remove an existing condition prohibiting live music at the venue with immediate effect.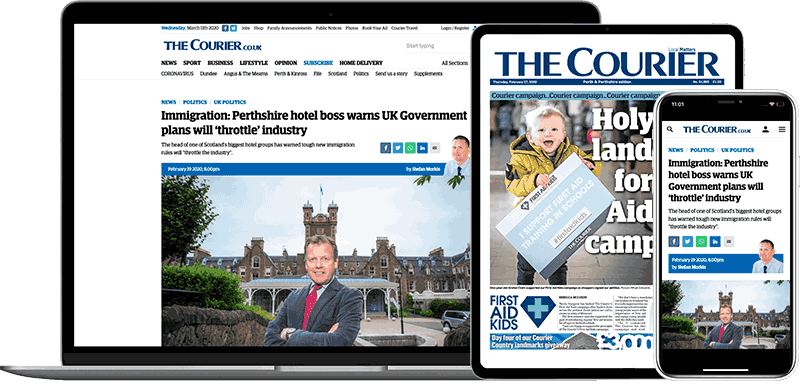 Help support quality local journalism … become a digital subscriber to The Courier
For as little as £5.99 a month you can access all of our content, including Premium articles.
Subscribe