 A painting at the centre of a Picasso hoax has been withdrawn from sale on eBay for a second time.
The "genuine fake Picasso", as it was billed, had reached £173 when its listing was ended prematurely.
Artist Dominic Currie claimed that the imitation he painted himself was possibly a work of art by the Spanish cubist master which he found in his attic.
He invented an elaborate tale of how the painting, which he signed 'Picasso', was given to his mother by a Russian soldier she had an affair with in the 1950s.
His stunt which he later claimed was performance art to highlight the plight of struggling artists made headlines around the world before he was rumbled by an art specialist.
Mr Currie, 58, of Methil, denied the removal of the painting from eBay was due to the level of bids and insisted it was due to the same listing error both times.
He said: "EBay had assured us that it was internationally listed twice, only for us to discover it wasn't. We decided to withdraw it at this time. I don't expect to get that much for it, although it has had a lot of press coverage."
Mr Currie said he may relist it in a couple of weeks.
However, he then added: "I might just keep a hold of it for the moment."
The 'Attic Picasso' was on sale through the eBay account of his wife Lynda.
It was withdrawn on July 16, having reached £555, and again on July 25, both times due to an "error" in the listing.
As they were private listings, bidders' identities were protected.
The painting had lain in Mr Currie's garage for some time before he was inspired by the £115 million sale of Picasso's Women of Algiers in May to "do something for struggling artists".
It was listed as an "internationally-recognised" painting which had caused a worldwide stir.
The description also said it bore a remarkable likeness to Picasso's 1910 portrait of Daniel-Henry Kahnweiler and was "probably the closest anyone outside of the Chicago Institute will ever be to possessing the real thing".
A substantial donation from its sale was promised to local artists and their struggle for materials and recognition.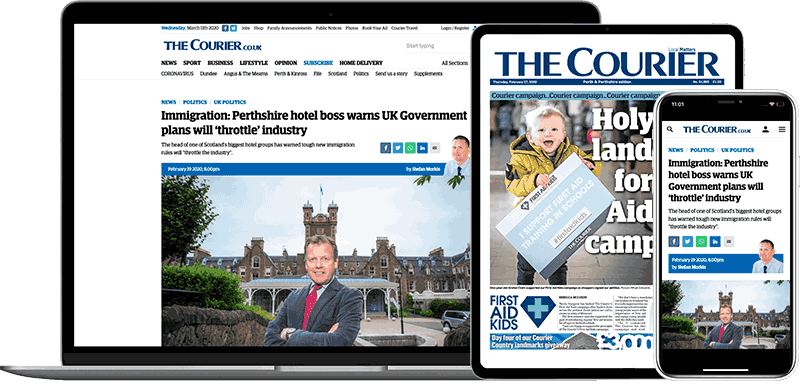 Help support quality local journalism … become a digital subscriber to The Courier
For as little as £5.99 a month you can access all of our content, including Premium articles.
Subscribe