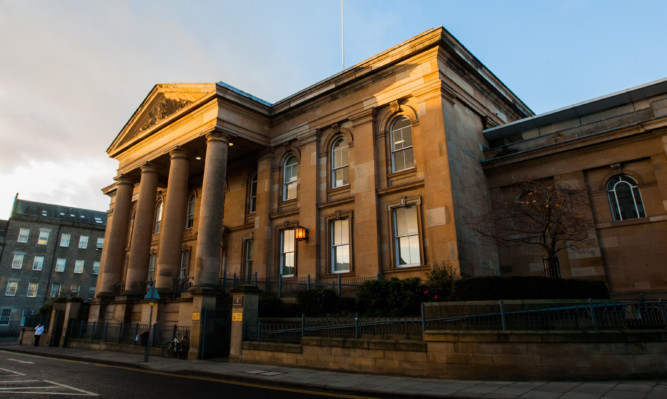 A huntsman accused of pointing a shotgun at a hunt saboteur could yet face court despite prosecutors dropping the case on the day of his trial.
Ian Dickson was due to stand trial last month accused of pointing a shotgun at Lawrie Thomson on Findas Farm, near Cupar, Fife, on December 17 2014.
A video purporting to show the incident was posted on the Grampian Hunt Saboteurs website.
The group claims Dickson pointed a shotgun at one of their members and posted a 90-second film showing a man identified by saboteurs as Dickson holding a shotgun, with its barrel and handle unhinged.
The man then snaps the barrel into place and briefly points the weapon at a man.
Dickson, 56, of Pentland Drive, Kennoway, Fife, denied the charge when he appeared at Dundee Sheriff Court.
It is alleged he "caused fear and alarm" by pointing a shotgun at or in the direction of others, in particular Lawrie Thomson.
But on the day of the trial prosecutors deserted the case "pro loco et tempore" meaning the trial would not proceed but giving them the option of bringing the case back to court at a later date.
A Crown Office spokeswoman said: "The procurator fiscal received a report relating to a 56-year old male and an incident said to have occurred on 17 December 2014.
"On 29 February 2016 the case was discontinued at court.
"The Crown reserves the right to re-raise proceedings."
Lee Moon, spokesman for the Hunt Saboteurs Association, said at the time of the alleged incident: "Pointing a loaded gun at someone is illegal and we demand that Ian Dickson has his firearms license revoked."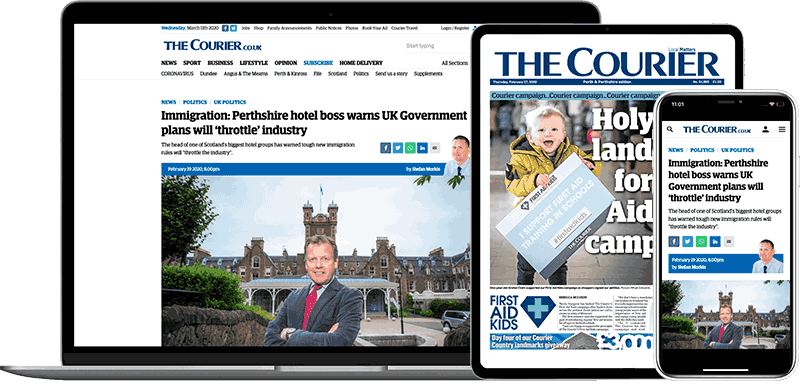 Help support quality local journalism … become a digital subscriber to The Courier
For as little as £5.99 a month you can access all of our content, including Premium articles.
Subscribe