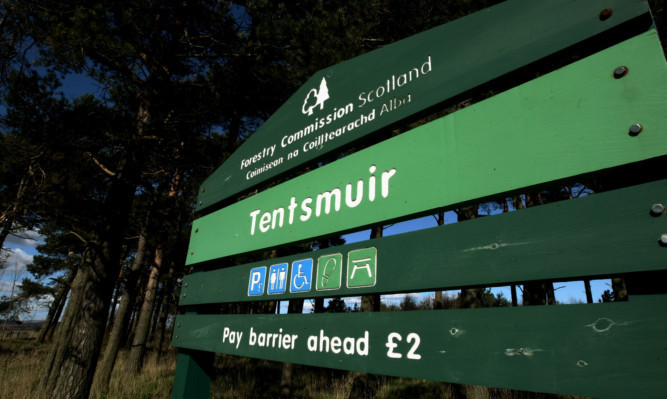 A car park at a popular Fife beauty spot is to be closed during and immediately after periods of high winds due to the risk of trees being blown over.
Officials from Forest Enterprise Scotland, which is part of Forestry Commission Scotland which manages areas of woodland across the country, say they have been forced to take the action at Tentsmuir Forest in north east Fife after trees in the car parking area collapsed in relatively modest winds.
It is understood that on at least one occasion in recent months a tree has narrowly missed a parked car.
Investigations revealed that the root systems of the downed trees were so poor that storm events had loosened their grip in the soil, which made it easier for lighter winds to topple them later.
Robin Lofthouse, for the Forest Enterprise team working in the area, explained: "Several Corsican Pine trees were blown down in the gales of 2012 and since then high winds have continued to blow down single trees within the car parking area.
"Thankfully these have either been blown down at night or when the car park has been closed because of the risk presented by high winds.
"However, over the past year, we have found two trees that were blown down in much lighter winds, one narrowly missing a vehicle."
The risk that high winds over the winter might bring down or destabilise more trees means that for public safety, the car park will be closed during and after moderate or high winds.
Mr Lofthouse added: "Closures will be temporary until the trees can be inspected as safe.
"We will do what we can to give advance warning but with the weather being what it is, there may be times when we will just have to close the car park to further visitors and ask owners of vehicles already parked to leave. "
Site signage will advise visitors of the need to move cars out of the car park should winds pick up significantly.
In the event of car park closure, signage at the main forest barrier and where possible social media messaging – will be used to explain that the car park is shut and the reasons for this.
As a safety precaution, the Forest Enterprise Scotland team plans to fell all the Corsican Pine in the car park area, along with unthinned Scots Pine in the play area, before the end of the year.
No date has yet been pencilled in for that work.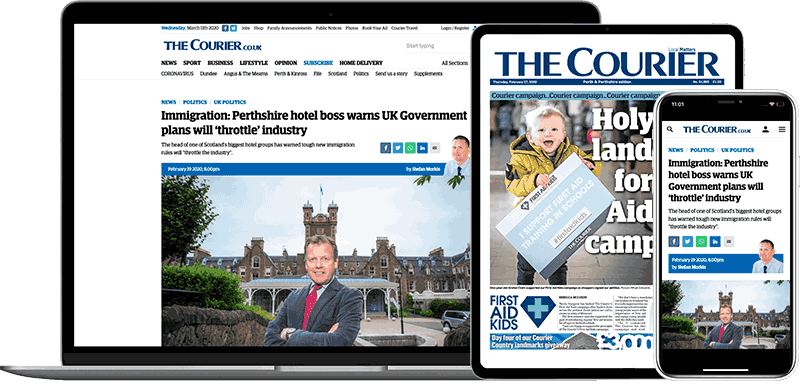 Help support quality local journalism … become a digital subscriber to The Courier
For as little as £5.99 a month you can access all of our content, including Premium articles.
Subscribe