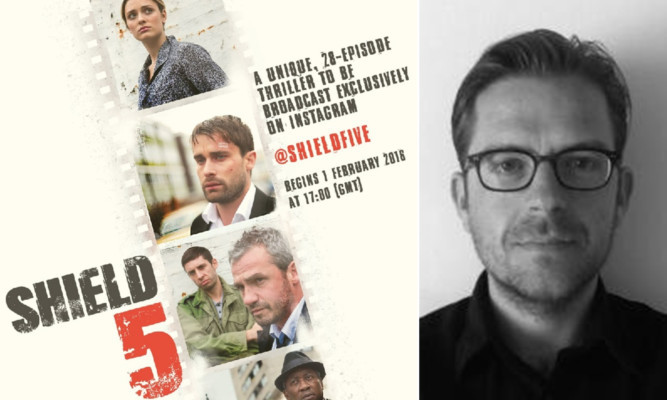 An East Neuk film-maker has helped create the world's first Instagram movie.
Shield 5 is a groundbreaking production that tells its story in 15-second instalments and a new episode will be published on the social media site every day in February.
Adam Dewar, who grew up in Anstruther and attended Waid Academy, co-created and wrote the script for the Anthony Wilcox-directed production, which was launched at the start of this month.
The 28-part thriller tells the story of a security driver's attempt to prove his innocence after being arrested for his involvement in a diamond heist and the death of a colleague.
As well as the 15-second clips, each episode is accompanied by a photograph that is crucial to the plot.
Adam said: "In terms of what we're doing, we've launched a 28-episode crime thriller on Instagram using their ability to host both 15-second videos and stills.
"Our story is unique in the way it uses both of those functions to tell a complex story in an incredibly limited timeframe.
"We'll post one video and one still a day throughout February."
He said the challenge of writing 15-second instalments posed a different challenge to creating a normal script.
"Writing it was an exciting challenge and needed to be thought through in a completely different way to how you'd usually approach a script for example, each scene had to be timed with a stopwatch at the writing stage," he said.
"I think what's exciting about it is that it is a very rich, intriguing and entertaining story that can be consumed in the time it takes to wait for a bus or stop for a coffee.
"When you've got thousands of hours of TV queued up on streaming devices, a short burst like this feels incredibly refreshing."
Adam, 37, studied at the London Film School and now lives in the capital. He wrote the short-film Hardwire, which was directed by the acclaimed photographer Rankin and starred Marc Warren, Toby Jones and Laura Haddock.
Shield 5 can be watched from the beginningon Instagram.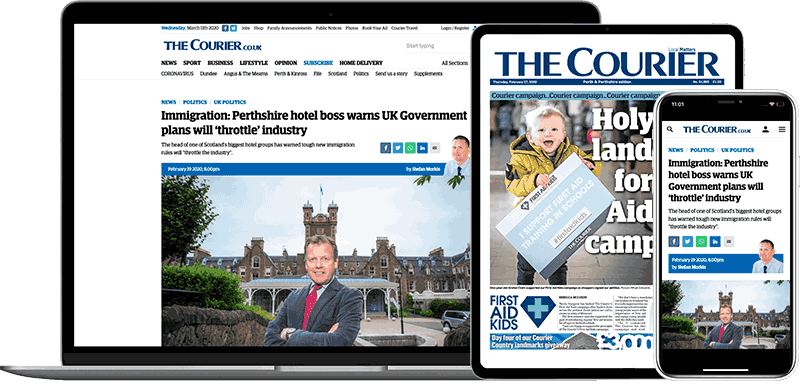 Help support quality local journalism … become a digital subscriber to The Courier
For as little as £5.99 a month you can access all of our content, including Premium articles.
Subscribe