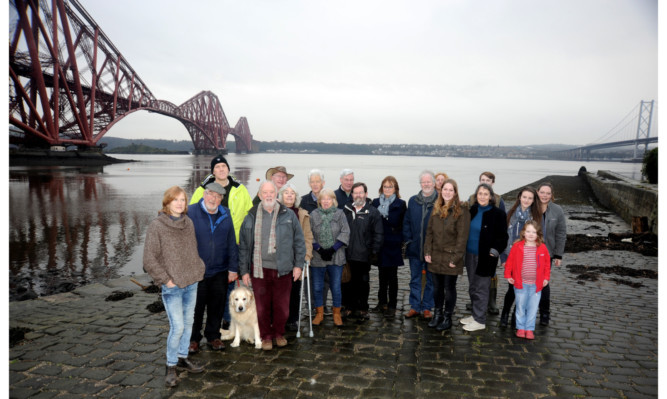 A North Queensferry action group has lodged a formal complaint over a decision to build a pontoon.
Help Our North Queensferry (HONQ) said the structure, which was given planning permission in September, would be a waste of taxpayers' money.
The decision by Fife Council's west planning committee to approve the pontoon at the village's historic pier followed a £754,439 award from the Treasury as part of a £10 million drive to revamp Scotland's coastline.
HONQ vice-chairman Brian Armstrong said: "The pier, for which Fife Council is responsible but has failed to maintain, is an A-listed structure and is on the Buildings at Risk Register due to its condition.
"Fife Council accordingly made an application to the Coastal Communities fund for a grant to consolidate it.
"Reports by structural engineers revealed that between £250,000 and £400,000 would be required.
"For reasons which are still unclear, this application was amended to one seeking to provide a floating pontoon instead.
"This resulted in the award of £754,439.
"Since then, another application has been submitted for funds to repair the pier and Fife Council officers have stated that, even if it is successful, they still intend to proceed with the provision of a pontoon rather than save many thousands of pounds for the public purse."
The pontoon will be big enough to allow cruise ships to berth and was given the go-ahead in the hope it would attract visitors travelling by boat.
But the proposal drew more than 30 letters of objection, including from North Queensferry Community Council.
Mr Armstrong added: "Despite this, and in the full knowledge that a supplementary funding bid for repair of the pier, which would negate the need for the pontoon, had been submitted, the planning process continued and approval was granted.
"Many residents of North Queensferry are extremely disappointed by the inclusion of some questionable supporting statements in the planning application, the planning process itself and the subsequent decision.
"They are also saddened by what is seen as a rather opportunistic manipulation of the funding application process."
Council service manager Mary Stewart said: "We can confirm we've received a complaint from Help Our North Queensferry detailing their concerns over the new proposed pontoon alongside the pier at North Queensferry.
"We will investigate the issues raised and get back to the group as soon as we can."
Photo by George McLuskie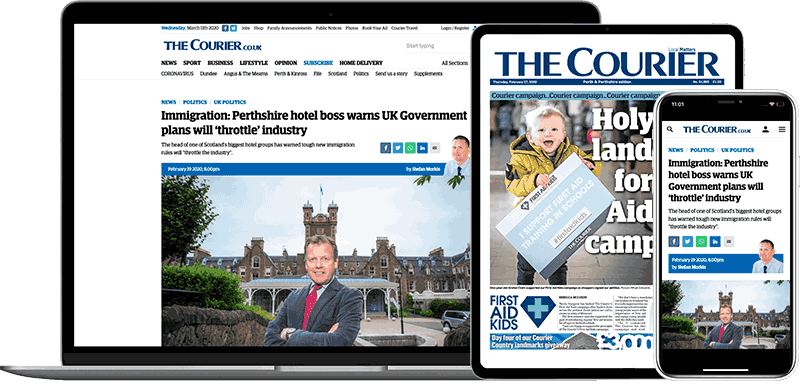 Help support quality local journalism … become a digital subscriber to The Courier
For as little as £5.99 a month you can access all of our content, including Premium articles.
Subscribe